An Aiken man is being hunted for fatally shooting a man to death inside his truck in New Ellenton on Saturday night.
Dyron Lamont Glover, 32, of Aiken, is wanted in the murder of 56-year-old Charles B. Thomas of Aiken. (Glover is no stranger to law enforcement. See below.)
Around 11:13 p.m. Saturday, Aiken County deputies were called to the 400 block of Bush Avenue to assist New Ellenton police after a 911 caller reported the shooting.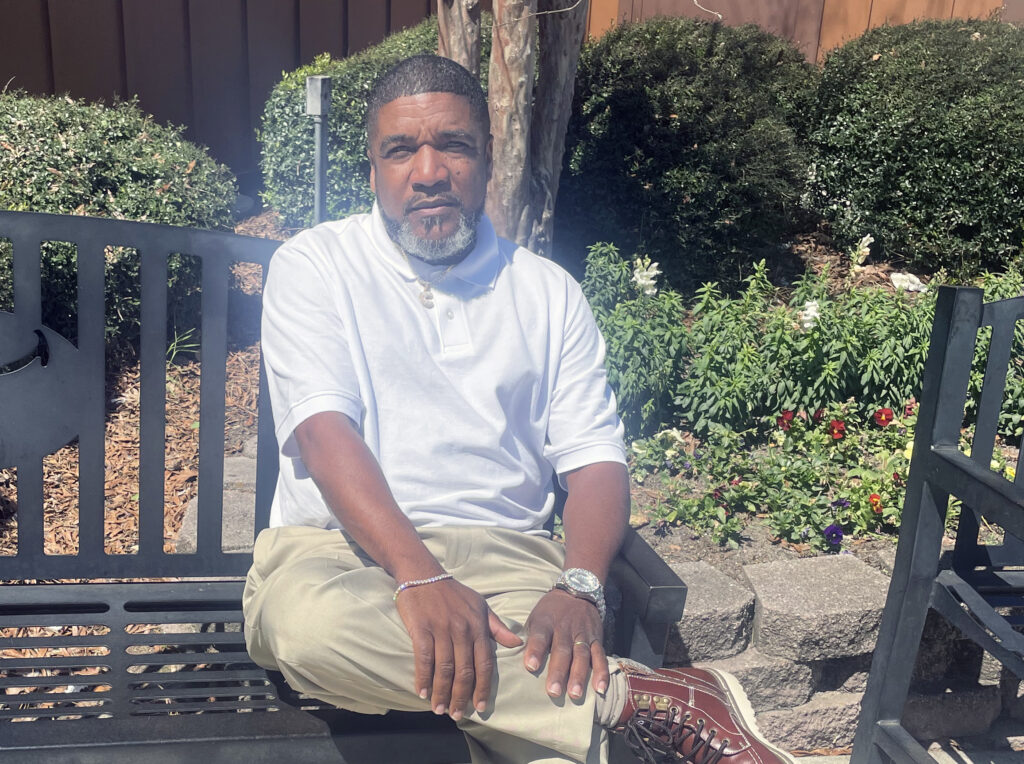 "The witness took deputies to the intersection of Stanley Drive and Summit Drive SW where the victim was found inside his truck with what appeared to be multiple gunshot wounds to his body," sheriff's Capt. Eric Abdullah said.
Glover was developed as a suspect and is being sought for murder and weapon possession. He should be considered armed and dangerous. New Ellenton Police and the Aiken County Coroner's Office are assisting with this investigation.
Anyone with information on the suspect's location is asked to contact the Aiken County Sheriff's Office at (803) 648-6811. You can provide information anonymously through Midlands Crime Stoppers. Your tip could earn you a cash reward of up to $1,000 for information leading to the arrest of the person(s) responsible for any crime.
Glover is familiar to law enforcement, being given light sentences for previous drug and weapons charges. He has newer pending weapons offenses and charges as a suspected drug dealer from last year. He made bond within three days after his December arrest.
Here is the story The Jail Report wrote about Glover in December:
A man caught on camera bloodying the nose of an Aiken convenience store customer in March was arrested Dec. 5 (2021).
Dyron Glover, 31, was charged with assault and battery of a high and aggravated nature.
According to reports, he had been wanted since March 22 (2021), when security cameras inside Mo Tobacco on Beaufort Street recorded him twice punch a customer. According to reports, Glover knocked the victim off his feet, paid cash for his groceries, and left in a rented Nissan Rogue.
Witnesses initially pointed police to the wrong suspect, reports said, but detectives positively ID'ed Glover in May, when a woman who rented the car from Enterprise said he must have driven it without her knowledge. On May 15, a judge signed a warrant for Glover's arrest.
Public safety officers served him at the Aiken County Detention Center. It was not immediately known if he surrendered voluntarily or was already serving jail time. Records show previous charges for driving under suspension, attempted murder, unlawfully carrying a pistol, an assault and battery.
Before his most recent arrest, police said Glover had words with the victim outside Mo's before spitting in his face. Once inside, the two men continued to argue. According to reports, audio of the footage was not available, so it isn't clear what sparked the initial exchange. Inside, the victim is caught on camera shaking his finger at Glover. Shortly thereafter, Glover threw the first punch, knocking the victim to the floor.
The video then shows Glover turn to the clerk and pay cash for his purchase. According to reports, the victim then got to his feet and tried to hit Glover but missed. Police said Glover punched the man a second time before walking out. They found him bleeding badly near the register.
According to reports, Glover bloodied the victim's nose, gashed his face and blackened his eye. He was eventually taken by a friend to Aiken Regional Medical Centers.
"The dirty bastard spit in my face and punched me," the injured man said.
In 2015, police arrested Glover after a shooting at an Aiken nightclub. He was 25 at the time when he fired two shots inside Marlboro Station and hit a man in the leg, according to reports.