Authorities have named a suspect in the Jan. 3 shooting death of a Graniteville resident.
Clemente Roman Cruz, 55, of Graniteville, is wanted for the shooting death of 32-year-old Jairo Martinez.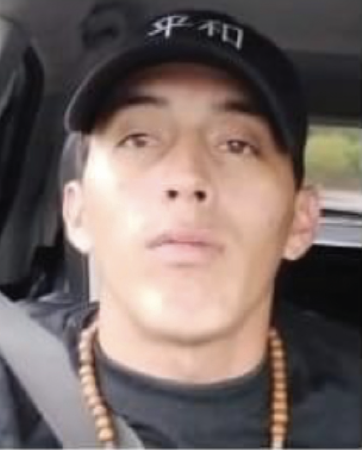 Deputies were called to the 213 Ascauga Lake Road when the homeowner could not get the tenant to the door. Responding officers found Martinez lying on the floor near the door with a gunshot wound to his abdomen.
An investigation shows that Cruz drove away from the scene in a truck belonging to Martinez, sheriff's Capt. Eric Abdullah said. The truck was later found abandon in the Columbia, S.C., area by Richland County Sheriff's Office deputies.
Cruz is described as a Hispanic male, approximately 5"4", 150 lbs, black hair, and brown eyes. He should be considered as armed and dangerous.
Background. Martinez was a Mexican immigrant living in Graniteville.  According to a Mexican newspaper, he left his family two years ago in Ciudad Juárez and crossed to the United States "with the hope of one day returning and offering a better life to each of his children."
A Mexican news outlet quoted his wife Brenda Romero: "We had been together the whole time, until he left. He had many plans for his children, for his house, he said that only two years and he would come, he always spoke to us, he never stopped caring about us because that is why he left … and now this is happening to him."
The news outlet said Martinez could not afford the cost of renting the mobile home in which he lived despite holding two jobs. So about three months ago, he decided to share his roof with a roommate, believed to be the suspect.
It was after noon on that Tuesday that Jairo's wife and children learned that he was the one who lost his life, but since he entered the United States illegally and his family members do not have the papers or resources to claim his body, they requested the support from the community and the Mexican Embassy to bring it to Ciudad Juárez.
Martinez is survived by his wife Brenda and three children, ages 11, 6 and 3.
Anyone with information is asked to encourage them to contact the Aiken County Sheriff's Office at 803-648-6811. You can provide information anonymously through Midlands Crime Stoppers. Your tip could earn you a cash reward of up to $1,000 for information leading to the arrest of the person(s) responsible for any crime.