These two men are accused of using a stolen debit card to make a purchase of Kroger in Martinez, according to authorities.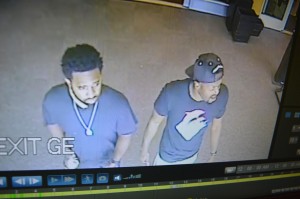 Purchased: a $200 gift card and an Almond Joy candy bar.
Authorities say the victim had her Regions Bank debit card taken over the summer and the card used on July 25th.
Recognize these guys? Please call the Columbia County Sheriff's Office at 706-541-2800.