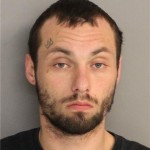 A local man who shot at Aiken County deputies during a Friday night chase across the state line is being held in the Richmond County Jail, authorities said.
Dylan Seth Raborn, 23, was originally wanted in Aiken County as an accessory after the fact in the unsolved murder of 26-year-old Allen Jones (pictured in yellow shirt).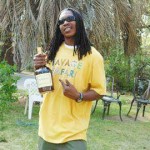 Jones' body had suffered from gunshots when a bicyclist stumbled upon his body Aug. 4 along Avalon Lane in Clearwater.
On Friday afternoon, Aiken County investigators got an arrest warrant for Raborn for his participation after the killing. (The killer has not been identified.) At 11:30 p.m. Friday, authorities heard Raborn was at the Ashley Motel located at 4874 Jefferson Davis Highway.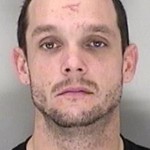 They found him there, but Raborn and 30-year-old Kristopher Buckland (pictured at right from February) fled in a silver Honda, according to a press release.
"As the suspects were fleeing the parking lot, they struck a parked vehicle where investigators and deputies began the pursuit," the ACSO release says. "During the vehicle pursuit, the pursuing deputies reported that Raborn, hung his upper body out of the passenger window and fired several shots towards them."
None was injured and the pursuit ended in Richmond County.
While Aiken County authorities say Buckland was arrested in Richmond County,  jailers at the Augusta jail say Buckland has not been locked up in their facility since February.
Raborn is being held on three counts of aggravated assault, weapon possession, firearm possession by a convicted felon and fleeing to elude law enforcement. He faces extradition to Aiken County for charges there.
Anyone with information on the Jones homicide is asked to call the Aiken County Sheriff's Office at (803) 648-6811 or Crimestoppers at 1- 888-CRIME-SC.