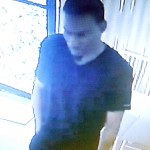 Columbia County authorities are desperately looking for the man who allegedly raped and robbed two employees of the King's Spa in Martinez on Sunday afternoon, authorities said.
According to sheriff's Capt. Andy Shedd, the man pictured here is wanted for burglary, aggravated sodomy, rape and robbery.
The crimes occurred at 4 p.m. Sunday at the day spa, located at 337 S. Belair Road in Martinez. The victims said he knocked on a door that leads to the back rooms. When an employee answered, he knocked them to the ground and they lost consciousness. The suspect then went to the kitchen area and stole $300 from a drawer.
Once the suspect got the money, he forced a second employee to perform oral sex on him, and then forced her to have sexual intercourse with him. The suspect then fled in a black vehicle.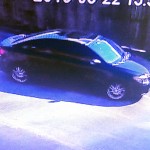 The suspect's car is shown here and has after-market wheels.
If you recognize this man or have any information on the crime, please call the Columbia County Sheriff's Office at 706-541-2800.