Columbia County authorities need your help to identify these two men who allegedly stole "slick" racing tires from Turner Automotive in Grovetown.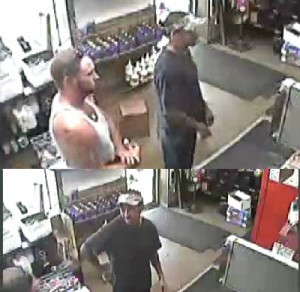 According to the surveillance video, one white male and one black male enter the business during lunch time to purchase a radiator with cash. Since only one employee is at Turner Automotive at that time, the employee completed the transaction for the men. However, while this is happening, another person entered the garage area and stole two "slick" racing tires.
Once that person exited the garage area, both suspects left the business. The tires were sold at the Jackson Drag Strip in Jackson, S.C.
If you know who they are, please call the Columbia County Sheriff's Office at 706-541-2800.
For more crime news, pick up this week's copy of The Jail Report. Cover: http://bit.ly/1LkDSFH