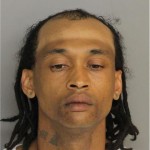 A Warrenville woman and her boyfriend have been arrested in connection with last month's violent death of the woman's 4-year-old autistic son.
Authorities say Derek Matthew Roberson was actually responsible for the child's death. But mother Amanda Leigh Bryan was charged with neglect since she failed to protect the boy after realizing he was being abused, sheriff's Capt. Eric Abdullah said.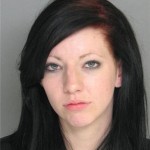 Mason Bryan's funeral was held last Thursday. An obituary said he was "born with autism which made it difficult for him to communicate."
On June 22, deputies responded to Aiken Regional Medical Centers after being notified of a possible child abuse. Bryan told deputies she was called to return to her house because her child was unresponsive so she brought him to the hospital for emergency care.
Bryan said her boyfriend was watching the child and told her that he "heard a loud thump and located the victim laying on the floor," according to a sheriff's report.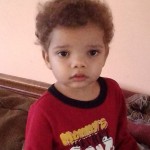 Doctors said the boy (pictured at right) had multiple contusions on his head that were old and new, and he had suffered a fractured skull from blunt force trauma. He was transferred to the Children's Hospital of Georgia on life support, but he was declared brain dead on June 24 and pronounced dead by a doctor there.
Oddly enough, Roberson showed up at the hospital but fled in his car when he saw investigators. They did not chase him at the time because of so many pedestrians in harm's way, a report says.
From Coroner Tim Carlton: "Upon completion of the autopsy in Newberry SC it was further determined that the child's injuries were inflicted allegedly by the live in boyfriend and mother. Cause of death was due to severe head trauma and manner of death is homicide."
State investigators were brought in to assist, leading to this week's charges.
Roberson, 30, of Aiken, was charged with homicide by child abuse. He's been in custody since Sunday on unrelated warrants.
Bryan, 29, was arrested Wednesday for unlawful neglect of a child. According to sheriff's Capt. Eric Abdullah, Bryan is accused of placing her child at an unreasonable risk of harm. She failed to protect the victim after admitting she observed multiple visible injuries consistent with abuse and delayed in seeking medical care, he said. Capt. Abdullah said she was at work while the boy was being abused.
"Any case that is involving a child that has been physically assaulted and there is abuse is extremely tragic. Those are responsible are going to be held accountable," Capt. Abdullah said. "I think as a community we all hurt when that child is violently taken from us."
South Carolina Law Enforcement Division (SLED) also assisted in this investigation.
For more crime news, read this week's issue of The Jail Report, sold in local gas stations for $1.50.