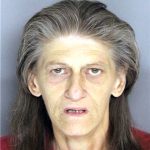 Authorities say this Warrenville woman was driving under the influence when she struck a bicyclist from behind Saturday night near Langley and left him there to die.
Only when Debra Miller got home were the authorities notified, and that's after her husband called the cops. But the wreck was too much for 29-year-old Curtis Prince Jr. of Warrenville (pictured in hat), who died from his injuries.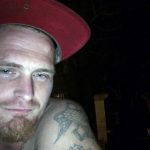 According to Coroner Tim Carlton, the incident happened at approximately 8:00 pm Saturday on Chafee Street between Ralph Green Drive and Langley Cemetery Road near Langley.
"Prince was either riding or walking beside the bicycle at the time of the collision,"  the coroner said in a press release.
Miller and the bicyclist were both headed south on Chafee Street when Prince was struck from behind. Miller's vehicle was identified as a 2000 Buick.
"The driver of the Buick did not stop and continued on to her home in Warrenville," the coroner said. "Her husband notified the authorities of the incident."
On Sunday, she was arrested for felony DUI causing death and hit & run. She remained in the Aiken County Detention Center on Sunday afternoon.
Got a memory or photo of Curtis Prince to share? Text it to The Jail Report at 803-487-3224.
For more crime news, pick up this week's edition of The Jail Report. We have an exclusive story on a meth user's death in the Aiken County Jail and a lawsuit from the woman's family accusing Sheriff Michael Hunt of wrongful death.