A young cashier at a Martinez Wendy's restaurant has been charged with theft after a customer complained that they had been charged twice for the same meal.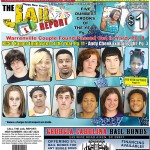 (This is one of many stories in the new issue of The  Jail Report, sold in local gas stations. Pick up your copy today.)

Dontreia Crawford, 18, of Evans, was arrested last Monday and charged with theft by taking.
According to a sheriff's report, a manager of the Washington Road restaurant was notified by a customer of being billed twice in November for the same meal. The store realized Crawford had double-swiped several customer credit cards and debit cards, the report says.
The manager went back and watched video footage from Nov. 5-6 and saw Crawford take money from the register and double-swipe customer cards.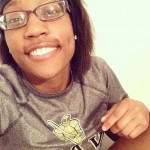 At the time of the report, Crawford still worked at the Wendy's location. The manager said she would compile a list of all the customers whose cards were double-swiped.
Crawford – shown here from Facebook – was picked up last week and booked into the Columbia County Detention Center.