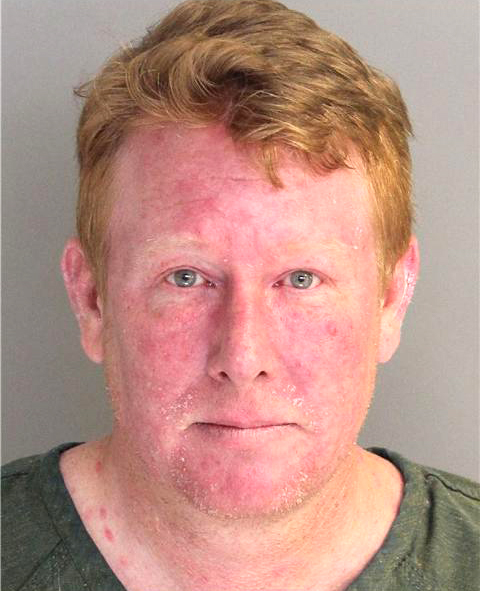 Scott Hudson, a part-time reporter for WGAC News and local author, was arrested Friday night on the Savannah River for operating a vessel under the influence and not having a personal flotation device. He spent Friday night in the Aiken County Jail before being released Saturday.
After his release, Hudson emailed The Jail Report with this explanation and apology to fans of his news reports:
"On Saturday, I was not out partying on the river. I spent the majority of my day working on a client's website and decided I wanted some pictures of the river at dusk to use for the site. I asked my friend Michael "Griff" Griffin if I could use his jet ski to take those photos. Now, after lunch I had sat and sipped on a couple of beers while designing the site, but I was in no way intoxicated. Indeed, before heading out, I sat in the marina office and talked with both Griff and Marina Manager Mike Stacey. Neither men detected I might be intoxicated and Griff would have never allowed me to take his property out in an inebriated state that could put him at legal risk. Once out on the river right around 8 pm or so, I took a jet ski out to where I wanted the photos. I was not wearing a life jacket, but there is always one in the well of the ski and my understanding was you simply had to have one with you and not on, per se. On the boat I had no open containers of alcohol and was drinking a lemonade drink with no alcohol in it.
"On the jet ski, I was obeying all laws and not racing or jumping wakes when a South Carolina DNR agent approached me and asked why I was not wearing a vest. I told him that I would put one on, but instead he took me onto his boat and began asking me how much I had had to drink. I offered right there to take a breathalyzer test and he refused to give me one. He stated that my face was "flushed" indicating that I was intoxicated. I explained that I suffer from extreme psoriasis and that my face always appears flushed. The agent then advised me that I was under arrest. He then, for several hours took me to different locations, all the while commenting about how he knew me from the radio and the closest he had ever come to arresting a local celebrity was when he arrested a groomsman at either Jordan Zey's wedding or one which he was in attendance.
"It was over two and a half hours before I was finally taken to a law enforcement spot and offered a breathalyzer, which at that point, I declined because the agent had made it clear that I was going to jail regardless. He had commented that so much time had passed that nothing much would register, but that he had found me clearly drunk and acting suspicious and that was enough for an arrest.
"I must say that even though it was a dreadful and scary experience, the staff at the Aiken Co. Detention Center were polite and professional. If nothing else, perhaps my arrest will highlight that DNR officials do not seem to operate on the same guidelines as Sheriff's deputies must. An on the spot breathalyzer would have proven my innocence in the matter, but the agent was determined to make an arrest and even paraded me in front of other DNR agents to display his "catch."
"For those who have been fans of my reporting, I apologize for the appearance of me doing the wrong thing. However, I have outlined the circumstances of this arrest and I hope everyone will allow me to have my day in court to prove that I was not guilty before drawing a conclusion.
Regards,
Scott"