An Augusta man who is out on bond for multiple felonies is now wanted for shooting a woman last Thursday on Broad Street.
Desmond Shiquan Swearinger, 27, is wanted for aggravated assault that occurred just after midnight Thursday on the 500 block of Broad Street.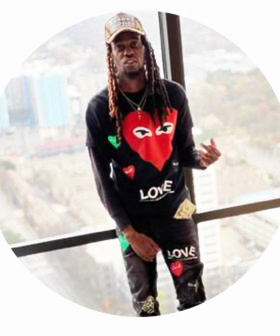 The victim, 27-year-old Charniquea Mingledolph, was shot while talking to two men about money.  According to a sheriff's report, the victim was found laying on the sidewalk with a gunshot wound to her lower abdomen. A Facebook video shows the women being assisted by a deputy and a witness who took off shirt to help.
Desmond Swearinger is known to frequent the area of East Boundary, and he should be  considered Armed and Dangerous, according to a Wanted Poster. Any information concerning the location of this subject, please contact Inv. Brian Manecke at 706-821-1464, or any Violent Crimes Investigator at the Richmond County Sheriff's Office at (706) 821-1080.
Swearinger is well-known to law enforcement. He is free on bond despite multiple felony charges that have sat unresolved for FOUR YEARS in Richmond County. They include discharging a firearm near public highway, reckless conduct, fleeing police, obstruction of law enforcement, cocaine possession, marijuana possession and possession of a Schedule II controlled substance. (See files below for court delays.)
Aiken County also had him on serious charges from 2019 before dismissing them all a few months later. In that case, police said they arrested Swearinger after he ditched his car during a chase. Swearinger ditched the car on Chalet North Court at Pinecrest Apartments in North Augusta. According to reports, the vehicle, still in motion when the driver bailed, crashed into a power pole. The suspect, meanwhile, ran through the apartment complex and was handcuffed a short time later. Inside his car, officers said they found a loaded revolver, marijuana and crack cocaine.
The charges were later dropped by then-Solicitor J. Strom Thurmond, including drug possession with intent to distribute, assault and battery, malicious injury to property, unlawfully carrying a pistol, and failure to stop for sirens. No reason was given for the dismissals except that they weren't indicted.