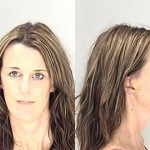 A Grovetown woman tried walking out of J.C. Penney with an entire outfit – including jewelry – before she was stopped over the weekend, authorities said.
Kimberly Ann Coppinger, 36, of Gingko Lane, was charged Saturday with theft by shoplifting in the crime.
"Coppinger states that she was invited to a party and did not have anything to wear and knows it was the wrong thing to do," a sheriff's report says.
A loss prevention officer told deputies that Coppinger was seen going to the jewelry department and selecting a necklace and a watch, placing them in her purse and walking out without paying.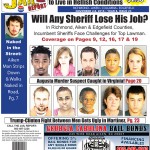 The loss prevention officer escorted the woman to a security office, where she admitted to taking the items and also presented three other clothing items that she had taken: a dress, a shirt and a vest. She had hidden them in her purse, too, a report says.
For more crime news, pick up this week's new edition of The Jail Report, sold in local gas stations for $1.50.