A witness captured the moments Richmond County deputies arrived Friday afternoon to help a man who was shot in the back with a crossbow by his father.
The photos, sent to The Jail Report, show 40-year-old James Alexander Harn being assisted by two officers on the 2300 block of Dorn Road in Augusta.
According to a press release, the officers responded at 2:45 p.m. Friday to a call on the 2300 Block of Dorn Road in reference to an assault.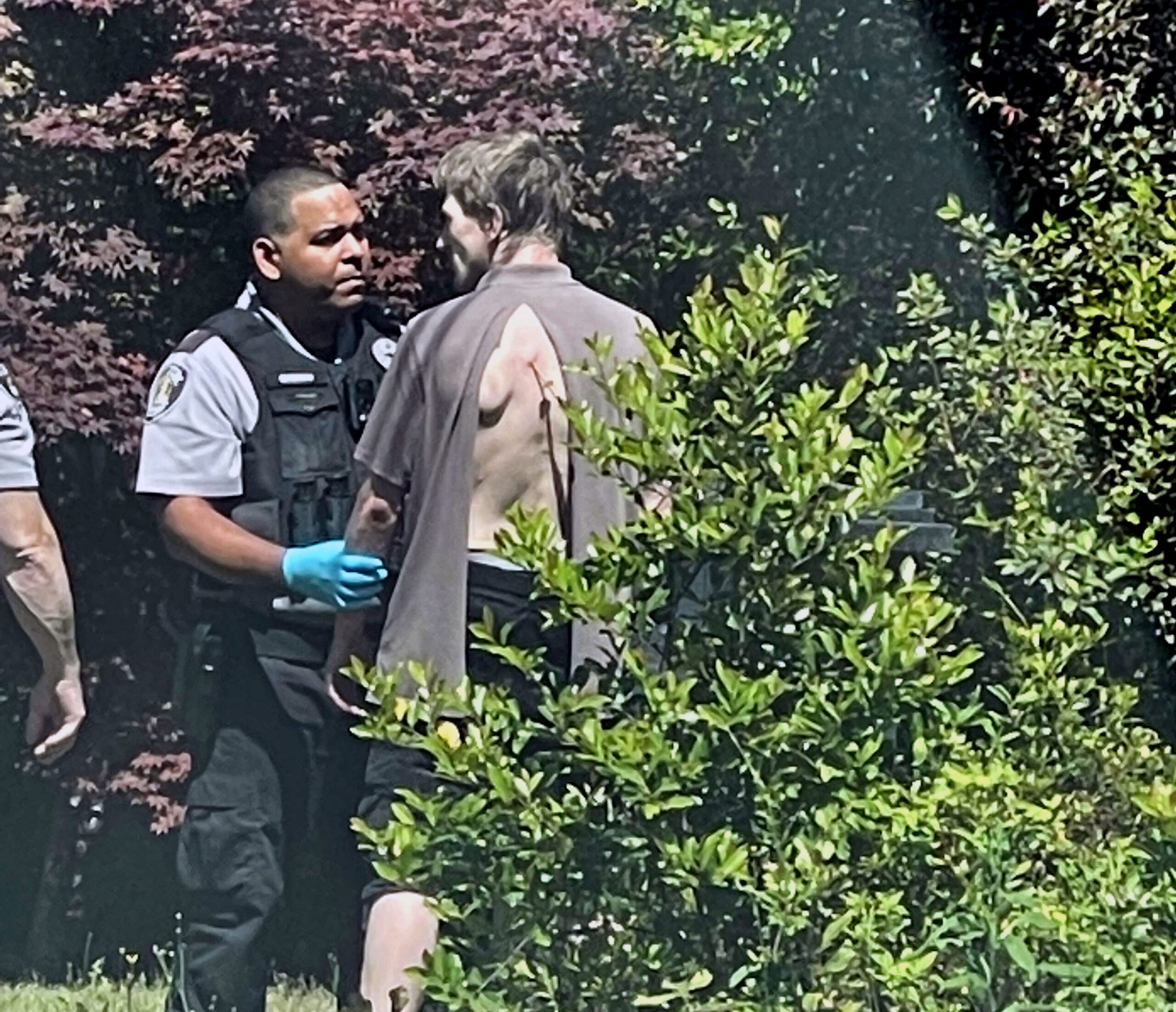 From the press release: "The suspect, James Wesley Harn, Jr (67 yoa) shot his son, James Alexander Harn (40 yoa) in the back with a crossbow. James Harn, Jr. then barricaded himself in the residence. Deputies were able to take James Harn Jr. into custody without further incident."
The victim was transported to the hospital for treatment of non-life threatening injuries. The press release does not mention charges, and the jail had not booked Harn at the time of this post.