An Augusta teen has been identified as the person fatally shot Friday at a Wrightsboro Road gas station.
Zayquantez Jones, 17, of Goshen Road, was shot around 11:20 a.m. Friday at the Smart Grocery at 3221 Wrightsboro Road.
Jones was rushed to Augusta University Medical Center, where he was pronounced dead at 1:15 p.m. Friday, Coroner Mark Bowen said.
Richmond County investigators said had two subjects in custody, but arrested only one. Darontaye Cummings, 17, of Augusta, is charged with murder, weapon possession and possession of an article with altered identification.
"Further investigation revealed the second subject that was in custody was determined to have no involvement and released," sheriff's Sgt. Caleb Lee said.
A booking photo for Cummings was not immediately available.
Jones – known on Facebook as ChasingMoney Zay – was already being remembered by friends and family.
Ta Mira said, "I just wanna hear you say 'come on bae let's do a tiktok.' I wanna crash so bad rn behind t.s baby ii love you so much."
Jacara Charnae said, "Man rest up yhu name go forever be here we go turn up for yhu."
Another post included a comment that seems to threaten retaliation: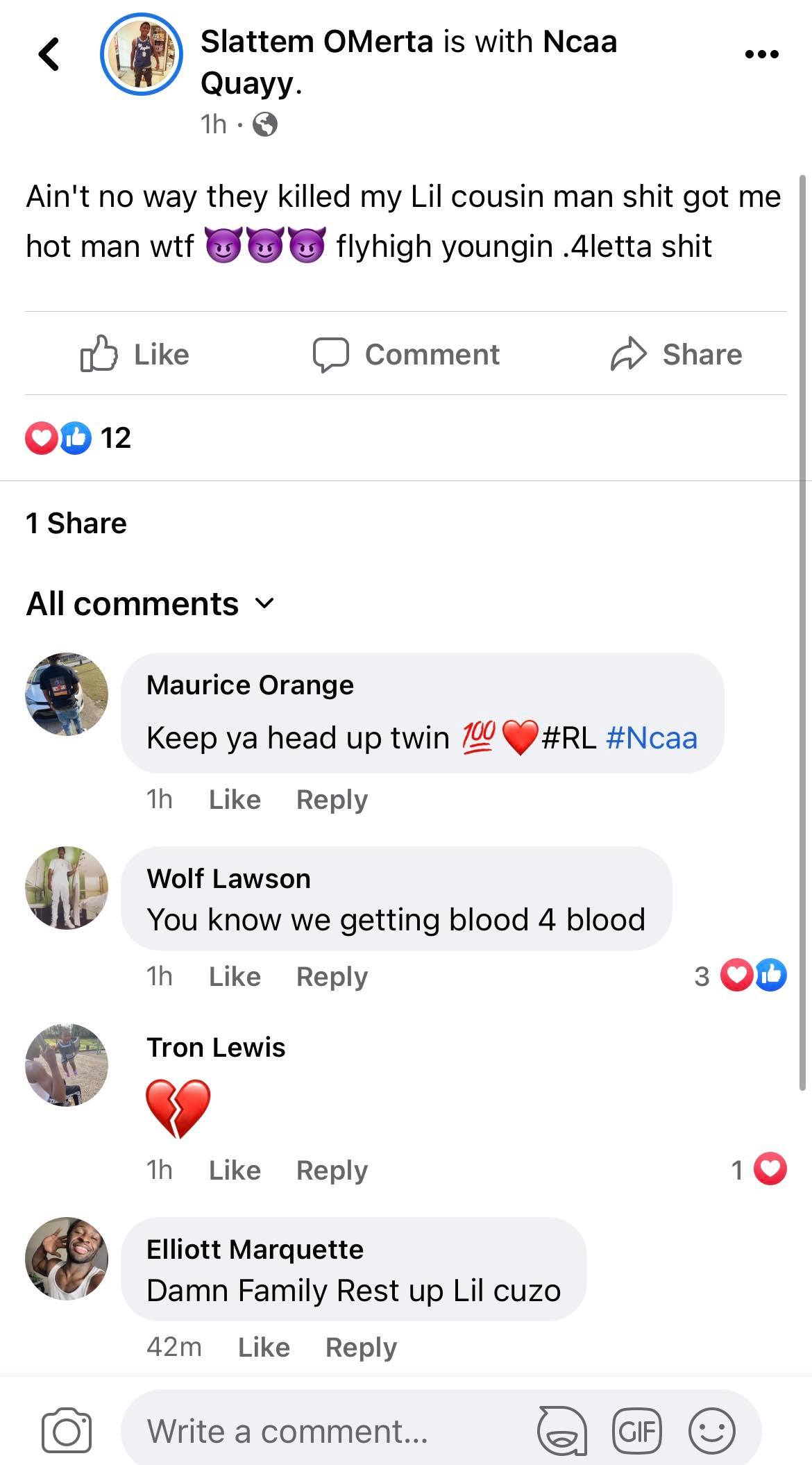 (Note: If you have a better photo of the victim to share, please text it to 803-487-3224)