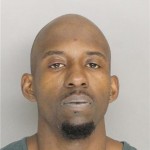 A Graniteville man gave his 3-year-old son his gun Tuesday to chase around another man, and the weapon fired and killed the victim, authorities said.
Because of his carelessness, authorities charged gun owner Albert Davis with murder in the death of 24-year-old Timothy Raheem Johnson.
The incident occurred around 3 p.m. Tuesday outside a trailer near Beckham Road in Gloverville, authorities said.
"Witnesses told investigators that Davis had given a 3 (yoa) child his handgun to chase the victim Timothy Raheem Johnson (24 yoa), around the yard when the handgun was discharged striking Johnson in the chest," sheriff's Sgt. Steve Shunn said in a press release.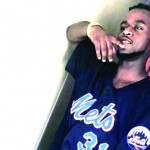 Davis was transported to the Aiken County Detention Center and is being charged with Murder, Possession of a Firearm During the Commission of a Violent Crime, Possession of a Stolen Handgun, Contributing to the Delinquency of a Minor and Unlawful Conduct to a Minor.
ATF (RAGE Task Force), the Aiken County Solicitor's Office, SC DSS and the Aiken County Coroner's Office assisted with this investigation.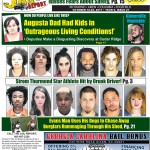 For more crime news, pick up this week's edition of The Jail Report.