An idiot drug dealer who was racing around Hitchcock Parkway without a valid license was stopped by Aiken police over the weekend and found with drugs, guns and over $144,000 in cash that he claimed was his "life savings."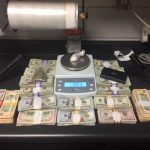 Aiken police promptly seized the bundles of cash from 23-year-old Kyson Jamal Coleman of North Augusta and took him to jail on multiple offenses. Police counted the cash at a local bank and seized it into evidence.
Coleman didn't have a license and was carrying drugs and guns in his Dodge Ram truck, yet he drew the attention of several motorists by passing vehicles illegally and disregarding traffic signals on Saturday morning, according to a Aiken public safety report.
Not real smart.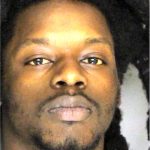 Coleman was tracked down to Chipotle restaurant on Whiskey Road, where he denied driving recklessly and blamed the other witness for bad driving.
Police say the suspect "appeared to be under the influence of some type of drug" because of glassy eyes and excessive hand and face gestures. When they opened the truck to search it, they were overpowered with the smell of marijuana. Here's what they found inside:
Two guns in the center console, including a Glock 22 stolen out of Augusta.
Scale commonly used to weigh drugs
Three phones, including one carrie day the suspect.
Marijuana particles throughout the floor board
Large black book bag behind the driver's seat with bundles of cash totaling over $144,000. The bag also contained a bag of marijuana
Bag of cocaine in the center console.
Asked about the large quantity of cash, Coleman said, "It was his life's savings and he was moving and did not want it in the bank," a report says.
Coleman told officers that he didn't work and just helped his mother because she's sick.
"Coleman was arrested and the currency seized," a press release says.
Coleman was charged with Simple Possession of Marijuana (Second Offense), Trafficking Cocaine (Second Offense) Possession with Intent to Distribute Cocaine within 1⁄2 Mile of a School, and Possession of a Stolen Pistol. Coleman was transported to the Aiken County Detention Center.