An Aiken County man was arrested last week after he traveled to a state park in Lincoln County, Ga., thinking he was meeting an underage girl.
    But the 12-year-old girl that Lewis Eubanks had initially friended through Facebook told her mother about the stranger's messages, and the mother took over communicating with the 41-year-old Clearwater man, posing as her daughter. 
    She also got the Lincoln County Sheriff's Office involved and they arranged a sting. When Eubanks showed up Thursday night in a friend's borrowed car at Elijah Clark State Park, investigators took him into custody. He was charged him with contributing to the delinquency of a minor and enticing a child for indecent purposes, authorities said.
   Eubanks initially sent the girl a friend request, and the girl accepted because one of her teachers was a mutual friend of the suspect, a sheriff's report says. 
   "Mr. Lewis has been messaging her daughter, wanting the juvenile to send him pictures and is wanting to meet up," a report says. "The mother has responded as her daughter and is stringing him along. She also made sure that she (as her daughter) made sure the suspect knew how old she was, and Mr. Lewis acknowledged that he knew how old she was." 
    The suspect told the girl he was a firefighter and a TV operator for a Christian television station. He even sent pictures of himself, including one in a shirt and tie, standing in a building with pews.
   In messages, Eubanks was told the girl had not reached high school and was not sure her parents would agree with her meeting him. Eubanks responded with messages begging for pictures of the girl, asking her to call him when she got out of school and expressing a desire to date her. He also said he worried that her parents would be mad at their age difference.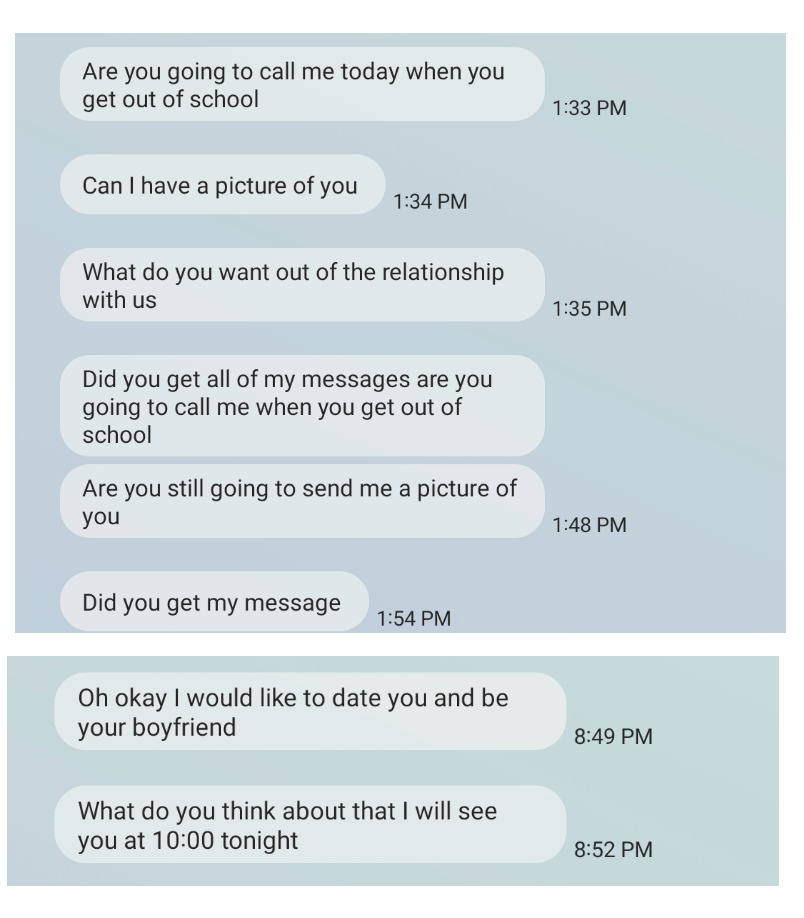 "I would like to date you and be your boyfriend," he wrote in other messages sent to the girl. "If we start dating, I will only sleep with you."
   After his arrest, area firefighters told The Jail Report that he has not volunteered for over a decade.  His employment at the TV station is not clear.
   Eubanks remained Monday night in the Lincoln County Detention Center under a $30,000 bond. 
   Read the sheriff's report below: