Aiken investigators arrested a child rape suspect for a 2004 crime on Thursday, a sign of success as investigators focus new resources on old crimes against juveniles.
Alfred Clifford Dublin, 42, of Johnston, was charged with five counts of criminal sexual conduct with a minor. He is accused of repeatedly having sex with the daughter of his girlfriend in 2004 and 2005, according to warrants. The victim was 10 at the time.
The child is now an adult, and she stepped forward to report the rape allegations in 2017, when she would have been about 23. But the Aiken Department of Public Safety was not able to make an arrest. That changed recently, according to ADPS Lt. Jennifer Hayes.
"Over the past few months, Aiken Department of Public Safety has merged its juvenile and investigations divisions in order to provide investigators more resources to review older, cold cases," she said.
Lt. Hayes said the agency is actively working with the Second Circuit Solicitor's Office to review a variety of cold cases and decide their prosecutorial merit. They hope to provide victims the most assistance possible.
"Victims should feel free to report crimes at any time, but cases in which a victim is in immediate danger will always take investigative precedence," she said.
The Coffin Case. Earlier this month, Aiken police arrested two brothers accused by their adult sister of sexually assaulting her for many years when she was younger.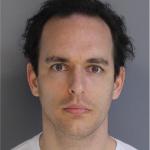 According to jail reports dated March 5, Aiken Public Safety officers charged Matthew Ellis Coffin, 34, with six counts of criminal sexual conduct with a minor.
Soon after, Aiken police arrested Alex Coffin, 30, of Evans, for three counts of the same crime.
  The victim claimed she was sexually abused from the age of 5 until the age of 20. Records show she telephoned authorities on Aug. 27, 2019, and reported that most of the alleged incidents happened at a residence on Hayne Avenue.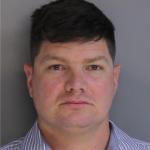 Three arrest warrants for Alex Coffin say he had sex with the victim at least three times in a wooded area when she was between the ages of 13-15. He is three years older than her and his alleged crimes allegedly took place between 2005-2009.
   Building a Case. The agency's partnership with the Solicitor's Office is crucial. Making an arrest simply takes probable cause, but getting a conviction requires proof beyond a reasonable doubt.
That is why Aiken police reached out to Deputy Solicitor Ashley Hammack to go through old cases involving child abuse or child sex crimes. Hammack understands these cases, and she also understands why so many victims delayed their reporting.
Most child victims can't step forward without making their home life even worse, the prosecutor said. They can't simply pack their bags and leave an abusive situation.
"We see a lot of sexual abuse reported later in life, once a child has gotten older" when they have gained some kind of independence, Hammack said. "It's probably mostly the rule rather than the exception."
Luckily, there is no statute of limitations on any crime in South Carolina. Still, authorities can't always promise an arrest. Evidence of the crime may have disappeared, such as eyewitnesses, bed sheets, clothing, etc.
But prosecution is still a possibility. For example, in the age of DNA, if a child sex crime produced a baby, that can be proven in court through DNA.
In many cases, adults who suffered sex crimes or abuse as children can get other resources by reporting it to law enforcement. It may not be an arrest. It could be therapy or counseling.
"I would always encourage people who are victims of crimes to reach out and report it if they feel safe to do it," Hammack said. "If a good period of time has passed, it can be difficult to find the necessary evidence to successfully report a case. But by reporting it, they can get services to help them in the future."
In the Dublin case, the suspect was arrested in 2018 for criminal sexual conduct by the Edgefield County Sheriff's Office under former sheriff Adell Dobey, according to court records. But that case was later dismissed by prosecutors. It's not clear why.
Dublin had a history of arrests in Aiken County for charges such as domestic violence, obtaining property under false pretenses and a Family Court Bench warrant for failure to pay.
He remained in jail on Sunday.
If you were abused as a child and want to report it, call your law enforcement agency. You may also call RAINN, the Rape, Abuse & Incest National Network. They operate the National Sexual Assault Hotline (800.656.HOPE) in partnership with more than 1,000 local sexual assault service providers across the country.
(This story was written by Greg Rickabaugh, publisher of The Jail Report.)