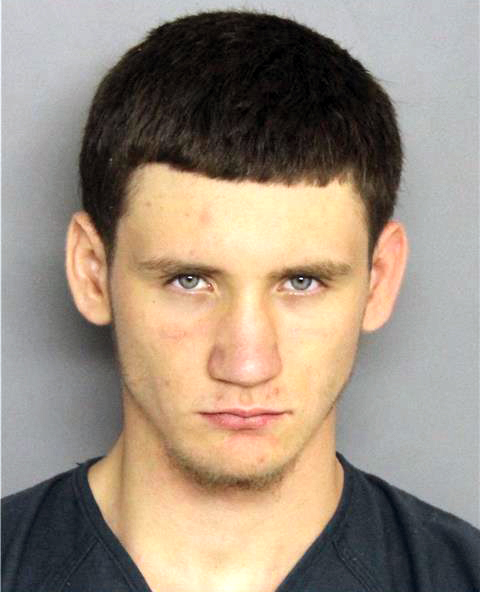 An Aiken teenager is safely behind bars after escaping a mental health facility in Lexington County and returning home to confront his ex-girlfriend, authorities said.
Timothy Philpot II, 17, of Aiken, held his ex-girlfriend and his grandmother against their will for hours and sparked a suicidal standoff with Aiken police on Tuesday, according to a police report.
The violence started Monday night when Philpot showed up at his grandparent's Aiken home on Morton Avenue NE, where his ex-girlfriend was living. He had left an mental health facility in Lexington County and officials had put out an alert for him as an endangered missing person.
The suspect was "very violent and verbally abusive" to the 17-year-old girl. The victim called Philpot's grandmother, who returned home to talk to her grandson. But Philpot continued his violent abuse and even took their cell phones so they couldn't alert police. Both victims tried to leave the home.
From a police report: "Mr. Philpot threatened to harm both parties and kill the dogs in the residence and make them watch."
The teen suspect tried to block them both from leaving, but his grandmother was able to escape in a vehicle. She alerted police Tuesday afternoon and gave them keys to the residence. Officers went to the home, but Philpot barricaded himself in a rear room.
From a police report: "Officers spoke to Mr. Philpot through the door and stated that officers would have to kill him via suicide by cop. Officers could hear Mr. Philpot spinning the cylinder of the revolver in the room."
The homeowners said the room also contained an assault rifle, shotgun and other weapons. Aiken's Special Response Team arrived and took Philpott into custody without any violence, a report says.
Philpot was taken to jail on two counts of kidnapping. He remained in jail on Thursday morning and the victims were checked out at the hospital, a report says.
For more crime news, pick up the current edition of The Jail Report.