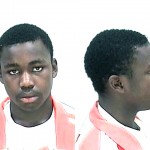 A 13-year-old Augusta boy has been charged as an adult with murder after shooting a homeless woman to death in the middle of the night.
Zitedrick Shelly, of First Avenue, Augusta (pictured), was charged with murder and armed robbery of 61-year-old Mable Jordan. He's been booked through the Richmond County Detention Center and transported to a juvenile facility.
The teen ruthlessly shot the homeless woman twice in the chest with a .22-caliber handgun. He then grabbed her small white purse from her shoulder while she lay dying on the ground, according to an arrest warrant. Authorities say he walked 20 yards away and then rummaged through her purse, removing $40 cash and then dropping the purse.
Authorities say the Augusta University police were notified at 12:40 a.m. Thursday about a disturbance on 15th Street at Harper Street. Officers gave chase to the suspect who escaped in the area of Chafee Avenue. When they caught him, he had the woman's $10 bills in his waistband, a warrant says.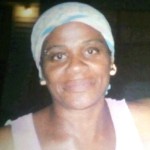 Shelly is shown at top at the age of 9 posing with a gun in this photo from his Facebook page.
Coroner Mark Bowen listed Jordan as homeless, but a sheriff's report gives a previous address of Waterloo Place in North Augusta. She is pictured at right.
If you have a better photo of Jordan, please text it to The Jail Report at 803-487-3224.