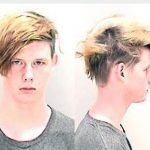 UPDATE: A 15-year-old boy has confessed to killing an Augusta man who was described as his guardian, authorities said.
Brad Bishop, 15, has been charged as an adult with murder on Saturday night's shooting death of 61-year-old Victor Perkins. He's being held at RYDC.
The sheriff's office provided no motive for the shooting, leaving the public to only guess at the reasons for the continued homicides in Augusta.
Perkins was found dead at his residence Saturday night on McNutt Road.
From a RCSO press release: "Investigators located and interviewed Brad Bishop,15, also of McNutt Road, who advised that he shot Perkins. Perkins was Bishop's guardian."
ORIGINAL STORY:
An Augusta man was shot to death inside his home Saturday night, authorities said.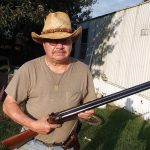 Victor Perkins, 61 (pictured), was found in his home at 2152 McNutt Road around 10:19 p.m.
It appeared the victim had been shot, Coroner Mark Bowen said in a press release. Perkins was pronounced dead at 11 p.m. Saturday, and his body will be sent to the GBI lab in Atlanta for autopsy.
The sheriff's office has not yet released any information on a suspect or arrest.
Stay tuned…
For more crime news, pick up the newest issue of The Jail Report in local gas stations. Here is the cover.