An Augusta man allegedly kidnapped a 15-year-old girl walking on Pleasant Home Road, forced her to his room at Executive Suites Inn and raped her, authorities said.
Bill Eugene Anderson, 59, was arrested Thursday for rape, kidnapping and sodomy. The crime happened July 2, but the arrest took a week. (And there are questions why he was a free man. See below.)
According to a warrant, the girl was walking around 6 a.m. on the 200 block of Pleasant Home Road when Anderson approached her. He was driving a black four-door vehicle.
"The accused told the victim that he had a gun and told her to get into the vehicle," a warrant says.
He took her to Room 211 at the Executive Suites Inn on Gordon Highway and raped her. In addition to raping her, he also forced her to perform oral sex on him, a report says.
The suspect left and the victim ran to a gas station and called for help. Her mother met her at the sheriff's office, a sheriff's report says.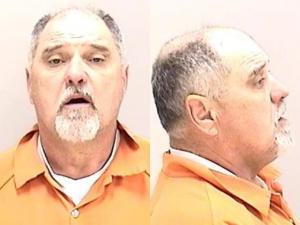 Anderson has a history of arrests in Richmond County, including shoplifting cases. An April 2019 felony arrest for cocaine possession has lingered in the courts without resolution. If that case had been resolved sooner with a prison sentence, Anderson might not have been able to commit the rape.
Case notes are shown below: