The suspect who killed himself at a local hotel after fatally shooting two women Friday night on Hammond Avenue in Augusta has been identified as 26-year-old Tarrez Booker.
He was a felon who was free on bond on pending charges for drug dealing and gang activity. Booker was reportedly a boyfriend of one of the victims.
Booker, 26, died from a self inflicted gunshot wound at Gordon Inn & Suites, Coroner Mark Bowen said.  He was pronounced dead at 5:03 a.m. Saturday, authorities said.
The victims of the double murder on Hammond Avenue were identified as Raven Tolbert and Mercedes Gibson, both of Augusta. A third female was shot and transported to the hospital and is expected to survive, sheriff's Sgt. William McCarty said.
"There were several children inside the residence when the incident occurred but they were unharmed," the sergeant said.
During the course of the investigation, a suspect was identified and a search was conducted. On Saturday morning around 3 a.m., investigators tracked the suspect to a room at Gordon Inn & Suites at 906 Molly Pond Road.
"As investigators and deputies arrived to the scene and approached the room, a single gunshot was heard coming from inside the room," Sgt. McCarty said. "The SWAT Team responded to the scene and made entry to find the suspect deceased from an apparent self-inflicted gunshot wound."
WHY WAS HE FREE? Booker spent a decade in prison for an armed robbery he committed as a 16 year old. He was released last March and quickly found his way back into the criminal world. Three months later, the felon was found dealing drugs, carrying a gun, driving recklessly and being involved in gang activity. He reportedly was involved with the LOE gang, the same group being linked to the Arbrie Anthony murder.
Yet, despite being a felon with a gun, he was released from jail within weeks, and was subsequently arrested in August an on order for arrest. Yet, he was later released in that case too.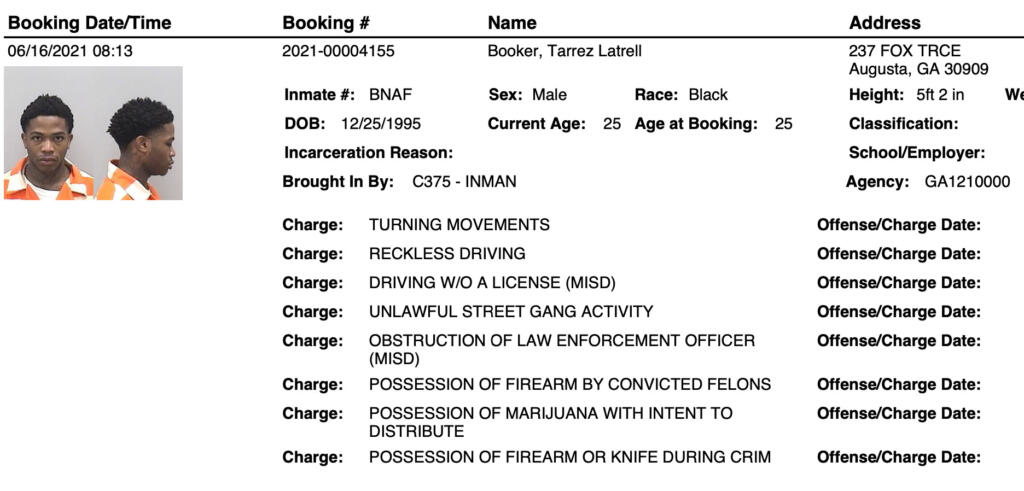 PREVIOUS STORY:
The Augusta community is mourning after two friends were killed in a domestic double murder on Friday night.
Raven Michelle Tolbert, 27, of Hammond Ave, and Mercedes Nora Shanice Gibson, 27, of Augusta, were each shot at least one time and pronounced dead on the scene around 7:30 p.m., Coroner Mark Bowen said.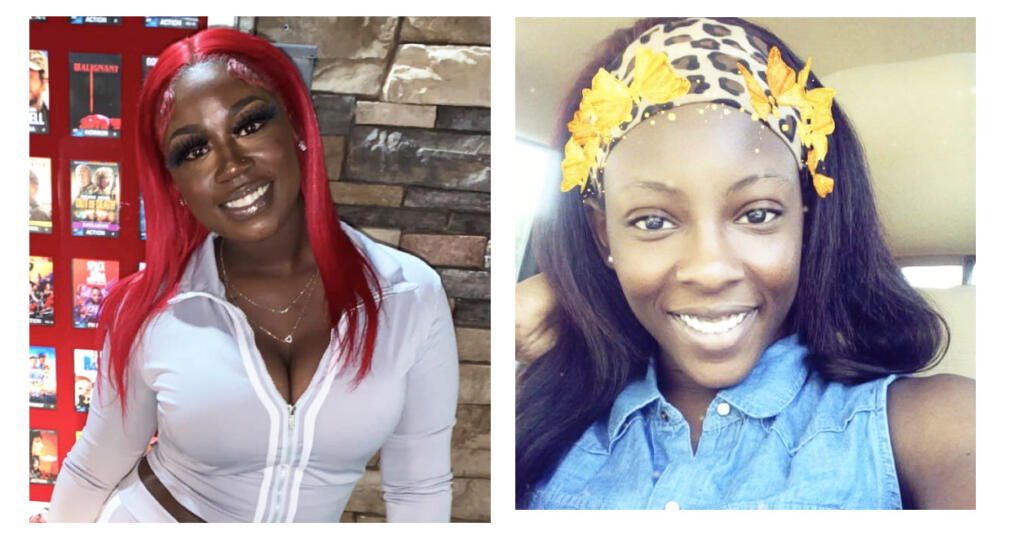 The sheriff's office says deputies responded to the residence and located two victims who were deceased on the scene from gunshot wounds.
"A third victim was found shot and was transported to Augusta University Medical Center, condition is unknown," the sheriff's press release says. "The incident is believed to be domestic related."
There is no suspect information at this time, the RCSO release says. (Check back here on the latest on suspect information.)
Several posts have honored the two victims and hinted at the killer…