Two Harlem High students were arrested last week for having oral sex in the school hallway, according to a sheriff's report.
Christian Garland, 17, and Hannah Kemp, 17, were both charged with public indecency and taken to jail.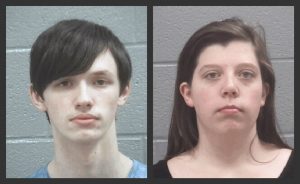 Another student alerted a school officer that he saw the pair in a hallway at lunchtime last Wednesday engaged in oral sex. The officer pulled the video from the school surveillance and saw the sex act, leading to the arrests. A sheriff's report says both students provided written statements.
For more crime news, pick up the current edition of The Jail Report. We have an exclusive report on a fired employee at Club Car who attacked three supervisors and threatened to kill everyone at the business. The issue is in stores now.