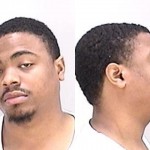 A young father in Augusta was arrested for child cruelty Wednesday when his 7-year-old daughter showed up at school with injuries from a vicious belt lashing, authorities said.
Andreas Deon Daniel, 25 (pictured), of the 3200 block of Kevin Drive, Augusta, was charged with cruelty to children in the first degree.
The little girl showed up Wednesday morning at Dorothy Hines Elementary School with injuries that drew the attention of her teacher and the school nurse. They called an ambulance to take her to Augusta University Medical Center. The pupil had bruises and belt marks all over her body, including her face, head, entire back, upper buttocks, both legs, shoulders, and both arms, a report says.
The victim told a school social worker and hospital staff that her dad had beaten her with a belt for getting into trouble at school the day before.
"Her father whipped her last night while she was standing and also continued to whip her once she fell to the floor from the pain," a sheriff's report says. "Her father made her remove her clothing before he whipped her."
At the hospital, Dr. Amanda Andrews told investigators that "without a doubt, the injuries were way over the threshold for legal parental disciplinary action."
DFACS officials was notified and took responsibility for the girl, a report says. Daniel remained in jail on Thursday morning without bond.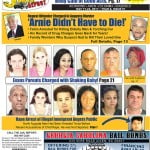 For more crime news from the Augusta-Aiken area, pick up this week's edition of The Jail Report.