The Aiken County Coroner says a man's death while in police custody in March has been ruled accidental.
Exzabian Myers, 31, was autopsied on March 22 with the initial cause of death listed as pending to await toxicology results and review of all information.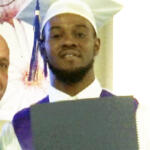 Last week, pathology delivered the final autopsy report that outlined the cause of death as "Positional asphyxia complicating excited delirium syndrome," Coroner Darryl Ables said. "Recent cocaine use was identified as a contributing factor concluding the manner of death as accidental."
On March 20, the coroner initiated an investigation into the death of the Graniteville man. Myers died two days after he was admitted to Aiken Regional Medical Centers following his arrest by an Aiken County Sheriff's Office deputy.
From Coroner Ables: "Initial reports showed deputies responded to a call of a male, Mr. Myers who was in the road and attempting to get into cars. Upon law enforcement making contact with Mr. Myers, he stated he was high and to take him to jail. Mr. Myers was taken into custody but then began resisting officers. Additional deputies responded to the scene and after a brief struggle Mr. Myers was placed in the back seat of a patrol car to be transported to the Aiken County Detention Center.
"While enroute Mr. Myers began hitting his head on the patrol car petition and passenger side window. During this time of thrashing around in the back seat Mr. Myers ended up in a position with his head and upper torso down on the passenger side floor board while kicking at the driver side door window.
"A few minutes later Mr. Myers went into a medical crisis, the patrol car pulled over on Trolley Line Rd and after the arrival of a second deputy, deputies saw Mr. Myers was unresponsive and transported him to Aiken Regional Medical Centers for care."
As The Jail Report told you in March, family and friends of Myers described him a "very good person and a damn good father."
He was featured in a WJBF-TV story in 2019 for his graduation from a Second Chance Jobs program that gives high school dropouts and ex-convicts another shot at entering the workforce.
"Second Chance just gave me the chance to better my life if I felt like it," Myers told a reporter for the story. "They allowed me to go forward if I felt like it."
The TV station said that the Second Chance Jobs program targeted those who dropped out of school or committed a felony. Meyers said he knew first hand how difficult it is to find a job when you make a bad decision.
"I had graduated and got in trouble," Myers said. "I had a high school diploma, but I couldn't go to the next level because I waited too late."
A criminal record for Myers shows a long list of arrests that include drug dealing, felony resisting arrest, failure to stop for blue lights, disobeying a lawful order, DUI, armed robbery, strong armed robbery, weapon possession, leaving the scene of an accident and traffic charges.