A Beech Island man driving around Augusta with six pounds of marijuana and a wad of cash in his car made the dumb mistake of speeding, according to authorities.
   Stephon Morency, 24, was spotted last Thursday night on Bobby Jones Expressway traveling 89 in a 65-mph zone, according to a sheriff's report. When the blue lights came on, the suspect sped up, leading Deputy Jayson Williams on a chase that topped 100 mph.
But the officer brought the chase to an end with a PIT maneuver, a pursuit tactic by which an officer can force a fleeing car to turn sideways abruptly, causing the driver to lose control and stop.
   Inside the car:
   • Over six pounds of marijuana, including a duffel bag with four pounds and a backpack with even more.
   • A Glock 19 handgun that was loaded and traced back to a burglary at the National Wild Turkey Federation.
   • $2,658 in cash in Morency's front left pocket.
   • Other drugs, including oxycodone.
   Morency was charged with theft by receiving stolen property, weapon possession, fleeing police, possession of marijuana with intent to distribute, and possession of oxycodone with intent to distribute.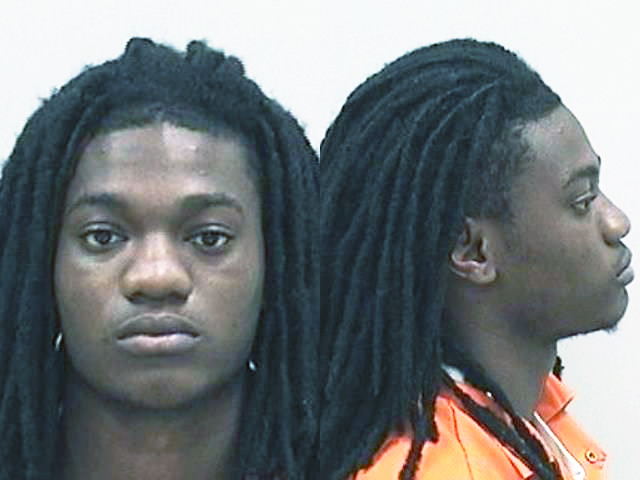 Why was he free? The suspect was previously arrested in May 2020 for very similar charges of possession of marijuana with intent to distribute marijuana, weapon possession, criminal use of an article with an altered identification mark and a window tint violation.
He was indicted on those charges in February 2021 and the case has sat unresolved since then.