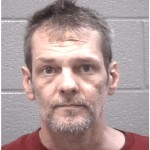 A caller who forced the evacuation of two courthouses in Columbia County with a bomb threat over the summer was helping a friend avoid court for the day, authorities said.
A tip led to Friday's arrest of John Montgomery for terroristic threats & acts. The friend was not charged in the threat.
In June, the suspect called the Appling Courthouse, but it rolled over to the main courthouse in Evans on Ronald Reagan Drive since the Appling courthouse was closed.
"Bomb go off at 12! Bomb go off at 12!" the caller said before hanging up.
The court officials who answered the phone notified her supervisor and the Sheriff's Office was called immediately. Employees evacuated and the clerk of court notified the Richmond County Bomb Squad to help clear the building of any danger. The RCSO Bomb Squad also responded to the Appling Courthouse and cleared it of any danger.
A tip led officials to identify Montgomery as the caller, sheriff's Maj. Steve Morris said.
"He bought a cell phone went to a house and called in the bomb threat," the major said.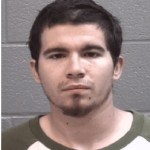 The counties I.T department was contacted to determine if they could trace the phone call and were unsuccessful. But someone told authorities that Montgomery was trying to shut down court for the day to help friend Austin Trevor Hathcock of Martinez (pictured at right), who had a pending charge of  simple battery – family violence.
"Evacuating the courthouse and searching the courthouse would take some time and cancel court for that day," Maj. Morris said.
Oddly enough, Montgomery lives in Union, S.C., and is a repeat offender there with a long list of arrests for drunk driving break of peace, disorderly conduct and resisting arrest. He was captured Friday and waived extradition to Georgia.
For more crime news, pick up this week's edition of The Jail Report. We've got exclusive rime stories about a fully-pregnant Augusta woman who wrestled with copies over $30 in furs from Burlington Coat Factory.