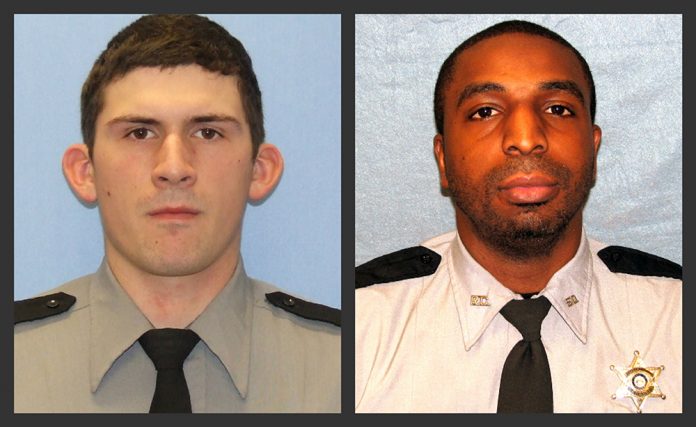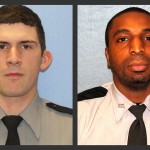 Richmond County Sheriff Richard Roundtree has suspended two deputies who decided not to arrest a repeat offender because he was "too drunk to take to jail," according to the sheriff.
The deputies were also disciplined for:
Turning off their body camera during their encounter
Dropping off the man in a park without his bicycle, which was later stolen
Failing to fill out a use-of-force report after presenting their Taser and using the ASP baton
Deputies Christopher Moore (top left) and Charlie Walker (right) are currently serving a seven-day suspension, which started Tuesday. They were also put on 12 months of probation and ordered to write a research paper on proper use of force and rights of individuals. In addition, they must buy the suspect a new bicycle, according to Sheriff Roundtree.
"If we take someone into custody, we are supposed to secure their property, and they didn't. They left it at the scene," Sheriff Roundtree told The Jail Report.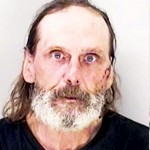 The deputies were called to a local breakfast place in regards to drunk suspect Ronald Lockhart (pictured), a repeat offender who has made The Jail Report at least five times for disorderly conduct arrests. When confronted about returning to the restaurant, a drunk and cursing Lockhart threw up his fists and threatened to fight the officers, Sheriff Roundtree said.
One of the deputies pulled out his Taser and told the 58-year-old suspect to get on the ground. The officers tried to put Lockhart facedown in the grass, and one of the deputies hit Lockhart twice with the ASP baton while trying to get his arm behind his back. Deputies found a knife on the suspect, the sheriff said.
During the encounter, the deputies turned off their body cameras and eventually took Lockhart to Hyde Park and released him.
"They said he was too drunk to go to jail, so they were going to let him sleep it off," Sheriff Roundtree said.
Lockhart's bicycle was later taken from an area near the restaurant, where it was left by the deputies.
After the encounter, Lockhart left a drunk voicemail message to report his encounter with the deputies, saying he was not arrested and left in a wooded area on Gordon Highway. He also complained about missing two knives, a cell phone, and a brand-new lighter that cost him $25. Lockhart said the deputies were out of control and he wanted them disciplined and his bicycle back.
Sheriff Roundtree said he did not fire the officers because he hopes the probation, research paper and follow-up instruction will allow the deputies to correct how they acted.
"I think deputies learn from all incidents, good or bad," the sheriff said. "That is why we put them on a 12-month probation. … We hope they can learn from it and move on."
Both deputies started at the jail and worked their way up to road patrol. Deputy Walker has been with the sheriff's office since 2011 and Deputy Moore has worked at the agency for a few years.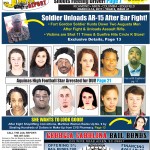 For more crime news, pick up this week's edition of The Jail Report, sold in local gas stations. We have exclusive details this week about a Fort Gordon soldier who hunted down two Augusta men and unloaded his assault rifle, hitting them 11 times!