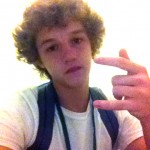 A 15-year-old boy who was shot while visiting a friend's house in Beech Island has died, according to the Aiken County coroner.
Jordan Shores, 15, of North Augusta (pictured), was pronounced dead at 9:15 a.m. Saturday at Augusta University Medical Center.
"Mr. Shores had suffered a non-survivable gunshot wound on the 18th," Coroner Tim Carlton said in a press release.
Previous story: 
A 15-year-old boy is fighting for his life after being shot during a home invasion early Friday at an apartment in Beech Island, authorities said.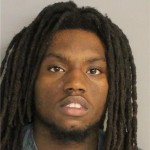 Two of the three suspects were captured, but a third suspect is on the loose. And authorities say the robbers only got away with a Playstation 4 system!
The victim – identified only as a North Augusta teen with the last name Shores – was being treated at an Augusta hospital and was said to be undergoing surgery at 10:40 a.m. Friday, authorities said.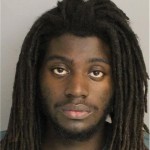 Two suspects were captured after a police chase, including 17-year-old Undraize Antonio Dixon (bottom photo) of Beech Island and 17-year-old Deonte Raequan Schultz (top) of Beech Island. Investigators are obtaining warrants for three counts Attempted Murder, one count Armed Robbery and one count Burglary 1st Degree for each subject.
The home invasion at 1034 Fairview Road happen at 1 in the morning as the 15-year-old victim was playing video games with a 16-year-old boy from Warrenville with the last name Jones.
According to a sheriff's report, three masked men came into the apartment through an unlocked door. One of the suspect began shooting in the victims' direction while another went up to the older teen and struck him several times in the face with a gun.
"The subjects then quickly searched the bottom floor of the residence, took the listed Playstation 4 system and proceeded to flee the scene while firing additional rounds into the interior of the residence," a report says.
Luckily, a sheriff's deputy was in the shopping center at 4435 Jefferson Davis Highway, heard gunshot coming from the area of Fairview Road and responded to investigate.  A high-speed chase led to the capture of the two suspects around Blackstone Camp Road near Storm Branch Road.
Authorities say the two victims did not live in the apartment and were only visiting. A woman who lives in the home, 35-year-old Wendi McClure, was not injured in the incident. She told deputies she was sleeping when the home invasion occurred and awoke to investigate when one of the fleeing suspects fired in her direction.
The suspects who got away is described as a black male, 5'8″ tall, 120 pounds with black hair wearing a black hoodie black pants and dark shoes. If anyone has any information we encourage them to call the Aiken County Sheriffs at 803-648-6811. Individuals may also call Crimestoppers of the Midlands: 888-CRIME-SC (888-274-6372).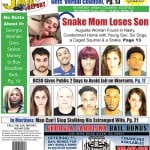 For more crime news, pick up this week's edition of The Jail Report.