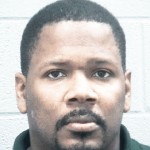 A Dollar Tree manager touched a teenage cashier's breasts and buttocks after accusing her of theft at the Martinez store, leading to his arrest for sexual battery, authorities said.
Christopher Marcellus Morris, 41, was arrested last Wednesday after the cashier complained to law enforcement about the alleged sexual battery.
The 17-year-old female cashier told deputies last month that she was approached by the manager and brought into the back room of the store, according to a sheriff's report.
"Chris accused her of theft and told her that he needed to search her," a report says. "Chris then began touching her legs, inner thigh, buttocks, stomach and breasts using the front of his hands."
The teen told deputies that she wanted to prosecute her boss, and she filled out a written statement. That led to Morris' arrest on the misdemeanor charge.
Morris, who resides in Hephzibah, could not be reached for comment.  A person answering the phone Tuesday at the Washington Road store said Morris was no longer employed there.
Oddly enough, Christopher Marcellus Morris was accused of rape in 2010 in Richmond County and was convicted of a lesser charge of false imprisonment, according to court records. He was sentenced under a First Offender Status to five years of probation.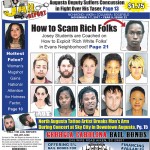 Morris did not respond to our calls for comment.
For more crime news, pick up this week's edition of The Jail Report.