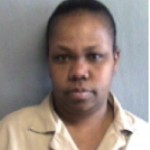 Talk about tricky. This man and woman used a banana produce code to get a case of crab legs at the self-checkout line of the Martinez Kroger.
The incident occurred in May, and authorities say they used an EBT card registered to this woman, Pamela Johnson (pictured).  But Columbia County authorities have checked all addresses for her and haven't been able to find her.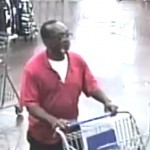 Can you help? Do you know where Pamela Johnson's is living? Do you recognize this man?
If you can help, please call the Columbia County Sheriff's Office at 706-541-2800.