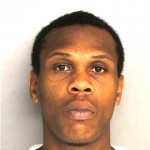 A Wagener burglar caught on home video has been arrested with the help of tipsters who recognized him, authorities said.
Willie Lee Chandler III, 26, of Wagener, has been charged with burglary in the second-degree.
"Numerous tips and information from citizens assisted in identifying Chandler as the person who was captured in the video during the residential burglary," sheriff's Capt. Eric Abdullah said. "Chandler turned himself in to investigators."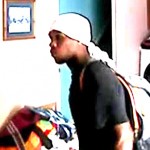 Investigators are still working on this case and other residential burglaries in that area.
In the Chandler case, deputies responded Aug. 1 to Buckboard Road in Wagener for a residential burglary in progress. The 911 caller, the homeowner, told the dispatcher that he received an alarm alert and was watching the suspect on camera breaking into his home.
When the responding deputies arrived on scene, they found damage to a door at the rear of the home. They searched the home and surrounding area for the suspect who fled prior to their arrival. It was confirmed by the homeowner that they suspect stole several items.
Investigators believe that this suspect could possibly be linked to other residential burglaries in the Wagener area, Capt. Abdullah said.