Kaylon Smith is the Augusta man wanted for the assault of Richmond County deputy Keith Inman that occurred on Wednesday afternoon on Augusta West Parkway and Wrightsboro Road at the Raceway gas station.
Smith, 29, was caught Wednesday evening, authorities said.
In 2018, The Jail Report published his arrest for possession of marijuana with intent to distribute and possession of cocaine with intent to distribute. After two years, that charge is still pending.
He also has other arrests from 2014 and a bunch of felony drug charges from his teenage years in 2008 that led to a 5-year prison sentence. He was out of prison by 2010, however.
At the time of this post Wednesday night, Deputy Inman was listed in serious condition with head and body trauma.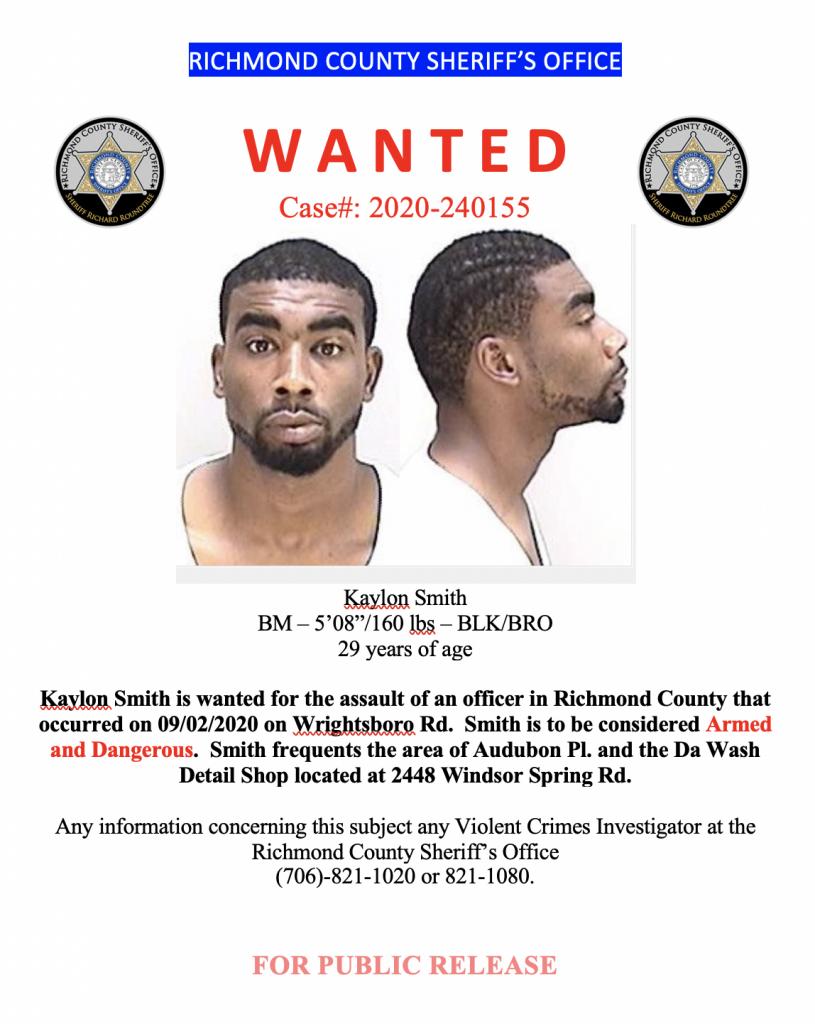 Any information concerning this subject any Violent Crimes Investigator at the Richmond County Sheriff's Office: (706)-821-1020 or 821-1080.