A Richmond County deputy has been suspended for 15 days for his actions in a Fourth of July chase that was captured in a leaked body-camera video.
Deputy Caleb Pye was suspended for 15 days and ordered to make restitution for stomping the suspect's glasses and undergo counseling, authorities said. (VIDEO LINK HERE) 
An internal document says Pye violated the sheriff's office police and procedures with a "manner of conduct" violation for stomping on the suspect's glasses and when he shot the suspect "the bird" while walking away from his patrol car. More importantly, Deputy Pye "struck the suspect in the back with his hand while still having his service weapon in it."
"This was an unnecessary use of force," the internal document says.
In the hours before Deputy Pye tried to pull him over, suspect Ricky McNair of Hephzibah was accused of making threats to "shoot up" the Veteran Affairs Hospital, according to sheriff's reports.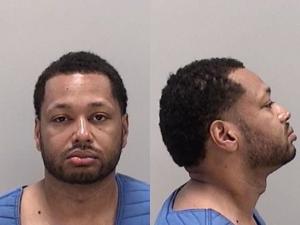 A VA hospital employee said a person identifying themselves as Ricky McNair called Friday making threats.
"McNair called and stated if the hospital did not adhere to his medical demands, he was going to ride by and shoot at both the uptown and the downtown VA Hospitals," a report says.
Deputies tried to locate McNair Friday night without success. Deputy Pye then found the suspect at 15th Street and John C. Calhoun Expressway at 7 a.m. Saturday and tried to pull him over. But McNair didn't stop.
In the video, the five-year veteran is shown chasing McNair for several minutes before McNair finally stops to avoid running over spike strips. Deputy Pye appears to raise his weapon and bring his hand down on McNair as the suspect is arrested and put on the ground with assistance from other officers.
Later, Deputy Pye appears to stomp on the suspect's glasses in the roadway and kick them to the curb as the suspect reacts angrily in the patrol car. Deputy Pye also gives the suspect the middle finger.
McNair was arrested Saturday for attempting to elude officers and obedience to traffic control devices. He remained in jail on Friday, unable to make a $1,340 bond.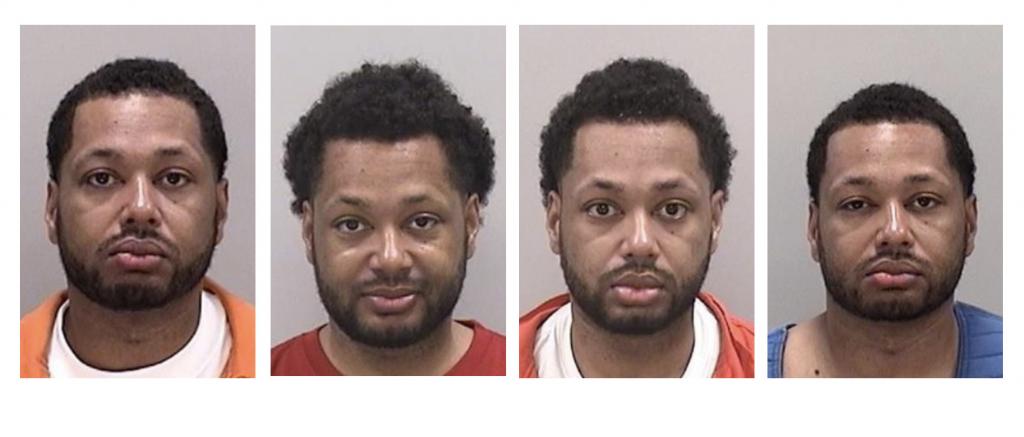 The chase suspect is the same man featured in The Jail Report in May for allegedly stealing a $500 masturbator from X-Mart.
According to a sheriff's report, the Hephzibah man tried to buy a $500 masturbator but his credit card got declined. Employees say McNair then fled the store with the "Pipedream Extreme Mega Masturbator."
A store manager simply identified McNair from the credit card he used. Plus, the suspect returned the next day, the report says.
Despite video evidence of his theft, McNair came back to complain about the service he received. When he tried to walk by a deputy and leave the Gordon Highway store, the officer blocked his path and grabbed his left wrist.
"I advised him to put his hands behind his back and he refused, a report says. "I pushed him up against the counter and forced his right wrist into the other handcuff."
McNair was arrested for theft by deception and obstruction on May 19.
On June 30, McNair was also arrested for disorderly conduct. And he had a March 27 arrest for interference with sheriff's deputies.