The Richmond County Sheriff's Office confirmed Wednesday morning that it is looking into a deputy's behavior following a chase on the Fourth of July.
Video – discovered in a joint investigation between The Jail Report and WGAC's Austin Rhodes – shows Deputy Caleb Pye hitting chase suspect Ricky McNair. The video, taken from a body camera that was clipped to the officer's computer, also shows Deputy Pye purposefully destroying the suspect's glasses and giving him the finger.
The video is shown here and is edited for length and clarity.
In the video, the five-year veteran is shown chasing McNair along Washington Road before McNair finally stops to avoid running over spike strips. Deputy Pye appears to raise his weapon and bring his hand down on McNair as the suspect is arrested and put on the ground.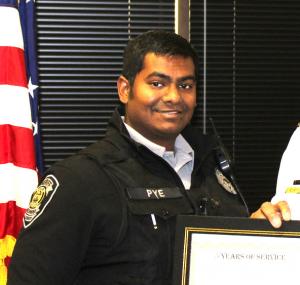 Later, Deputy Pye appears to stomp on the suspect's glasses in the roadway and kick them to the curb as the suspect reacts angrily in the patrol car. Deputy Pye also gives the suspect the middle finger.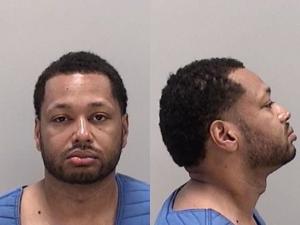 McNair was arrested Saturday for attempting to elude officers and obedience to traffic control devices.
Sheriff's Lt. Glen Rahn said the agency was already aware of the incident. "We are looking into it," he said.
The sheriff's office has already held one deputy accountable for bad acts this week. On Tuesday, they fired and arrested Deputy Lamar Andrews for the charge of Public Indecency which occurred at Gold's Gym, 596 Bobby Jones Expressway, Augusta.
A gym member complained that a male subject was masturbating in the sauna of the business. An internal affairs review as well as a criminal investigation was initiated, which has led to the arrest of Andrews. Deputy Andrews was fired Tuesday.