Two Augusta men were charged with violent rapes this week in unrelated cases, arrests that were delayed for months because of a backlog in DNA testing at Georgia labs.
In one case, a 30-year-old woman accused her trainer of raping her last September after a night of drinking in Augusta. In a second case, a 20-year-old woman accused of an acquaintance of raping her last October after a small party at her home.
Both men were arrested this week after DNA results came back and confirmed the men had sex with the victims, according to sheriff's Lt. Allan Rollins.
"Warrants were obtained immediately after the forensic DNA testing came back, and the subjects were arrested on the new charges stemming from 2015," Lt. Rollins said.  "In each of these cases, all the evidence needed to be fully analyzed before investigators could determine the direction the investigation needed to proceed in."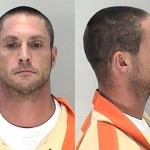 In the first case, James Herring is accused of raping a woman after hanging out with her at the Country Club bar on Sept. 11, 2015. The victim told authorities that she was consuming drinks with the 35-year-old man at the Washington Road bar and didn't remember leaving. She woke up in Herring's bed.
"When she awoke on September 12, 2015, she was nude from the waist down, and Mr. Herring was on top of her," a sheriff's report says.
The woman said Herring was trying to have sex with her, but she pushed him off and found her pants at the end of the bed. The woman said she didn't remember having sex with Herring but she was in pain and started bleeding later.
The victim told investigators that she would not have consented to having intercourse with Herring because "he is her trainer and she has a boyfriend," a report says. She went to University Hospital, where a rape kit was performed.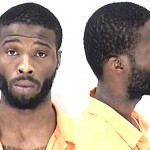 In the second case, Dominique Dunn is accused of raping a woman after a house party on Oct. 24, 2015. She and some friends were drinking and playing cards at her home. She got tired and laid down on the bed and her friend told her at 4 a.m. that everyone was leaving. But she woke up at 8 a.m. with the 25-year-old suspect on top of her and she screamed, a report says.
"She then began to strike Dominique as he ran out the bedroom door, at which time she called her mother," a report says.
The victim then went to the hospital for a rape kit.
Both suspects were arrested this week and remained Friday in the Richmond County Jail.
Georgia's backlog of rape kits is part of a national problem. According to endthebacklog.org, Georgia joined the growing list of states embracing rape kit reform. On March 24, a reform bill passed unanimously by the House and then was absorbed by another bill in the Senate where it also passed unanimously.

Georgia's new legislation sets guidelines for rape kit testing and mandates law enforcement to submit rape kits for testing within 30 days of pickup from the hospital, requires all previously untested rape kits to be submitted for testing by August 2016, and addresses lab accountability by mandating reporting on the number of rape kits in their inventory.
The full size of the rape kit backlog in Georgia is unclear. However, the District Attorney's Office of New York awarded nearly $2 million to the Georgia Criminal Justice Coordinating Council to test kits in 2015 and that same year, they completed a partial count which revealed at least 3,108 untested kits.
For more crime news, pick up this week's edition of The Jail Report, sold in local gas stations for $1.50.