Two McDuffie County teens were captured Friday night in connection with gunfire that caused chaos at the Laney-Thomson football game. Multiple guns were seized and connected to the pair.
Santana Mance, 17, of Dearing, and Roosevelt Demmons, 17, of Thomson, were both charged with aggravated assault, criminal damage to property in the first degree, weapon possession, weapons in school grounds and possession of firearm under 18.
School police said a fight broke out at the game around 9 p.m. and spilled out into the parking lot on Laney Walker Boulevard, where there were multiple shots fired. The gunfire caused most of the crowd to panic and start running out of the  game or ducking for cover, as seen in a viral video. School officials then suspended the game between Laney and Thomson high schools.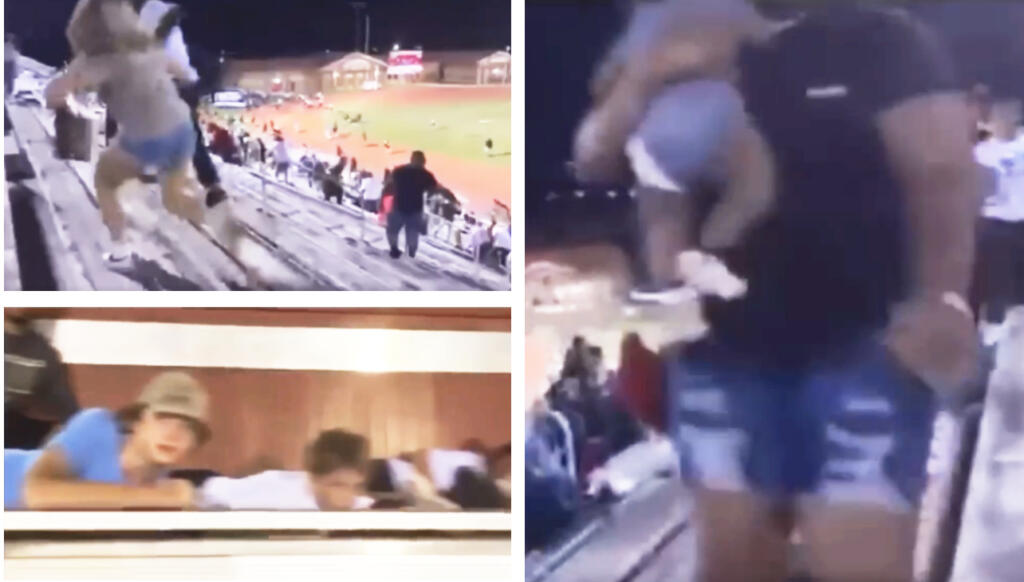 Ultimately, the investigation was turned over to the sheriff's office.  A RCSO report says a blue Volvo was struck by gunfire in the shootings as well as a second vehicle, possibly a 1986 Chevrolet Monte Carlos.
At the time of the shooting, two BOE officers pursued the suspects from the front entrance from the area of Phillips Street. They detained them nearby and found a Springfield Armory .45-caliber pistol located next to where Demons was detained. In the path where they ran, they also found a .40-caliber Taurus Pistol next to bushes next to gym at Laney.
Two deputies located a .40-caliber Ruger pistol in the parking lot near front entrance of Laney High School. And the gunfire resulted in the recovery of 9mm casings.
Video surveillance showed Santana near a white Audi A8 and opening trunk and appearing to grab unknown items near where the casings were found.
Both suspects have been booked into the Richmond County Detention Center, where they are being held without bond.
Video taken during and after the gunfire: