Three arrests have been made in Thursday's shooting death at Budgetel in Augusta.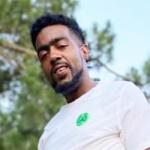 Ashton Rouse, Devonte West, and Rahim Brown were charged Friday in the shooting death of 29-year-old Daytron Merriweather at the hotel on Fifth Street.
It appears robbery was the motive since all three suspects were charged with murder as well as armed robbery and weapon possession.
West and Brown were also charged with aggravated assault since a 23-year-old male victim was shot twice and survived.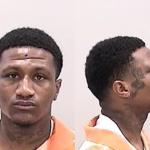 Merriweather, 29, from Johnston, S.C., was shot at least one time Thursday night and transported to University Hospital where he was pronounced dead at 11:38 p.m. Thursday, according to Coroner Mark Bowen.
Authorities say other arrests are possible, but no names have been released.
None of the suspects have criminal records in Richmond County, but two of them have listed address out of the county.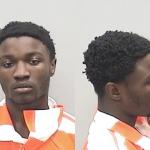 Rouse, 23, is from Augusta, but West, 20, is from Edgefield and Brown, 26, is from Thomson.
All three are being held in the Richmond County Detention Center without bond, according to the jail website.
Family members and friends are honoring the victim online. Brittney Merriweather posted this: "To See My Brother Break Down Like That Jus Now Hurt Me To My Heart , RIH Cousinn Salvo Savage. We Love You And Gone Miss You. A Lost For Words Can Yall Please Say A Prayer For Our Family. We Need All The Prayers We Can Get."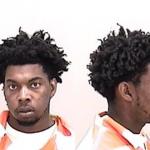 Merriweather was a father, according to friends.
Sharn FiyaRed Lovett said she was sad to keep losing people like this. From her Facebook: "The same s**t y'all encouraged is what caused a good man to lose his life and the ones that did it lose theirs too even if they didn't die. Who wants to spend the rest of their life in prison? Y'all do anything for a name in this lil a** county that don't matter in the rest of the world," she wrote. "My prayers goes out to the fam, friends and loved ones of the victim in the situation. I pray the peace of God which surpasses all understanding, will guard your hearts and your minds in Christ Jesus. (Philippians 4:7)"