Aiken County authorities have identified the people who killed Graniteville man Chandler Smith even as they continue to search for the victim's remains.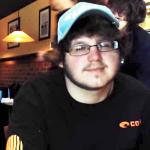 According to a press release Thursday afternoon,  three suspects from the Negrete family shot and killed Smith on Tundra Trail in Windsor. A motive was not released.
Jesus Moreno Negrate, 34, Gonzalo Moreno Negrete, 30, and Lorenzo Migeal Kissiah Negrete, 26, are all wanted for murder. But they likely fled to Mexico to avoid arrest, sheriff's Capt. Eric Abdullah said.
Three others have been arrested for their connection to Smith's kidnapping and death, including two charged last year.
Ricardo Kissiah Negrete, 31, was arrested Thursday for accessory after the fact to murder. Also, John Williamson III and Leyva Serafin were charged with Smith's kidnapping in November.
Smith was last seen when he was released from the Aiken County Detention Center on Oct. 22 around 2:30 p.m., Capt. Abdullah said. Smith got into a red in color Mitsubishi sedan.
"Investigators are looking for any information and evidence that would lead them to the location of Smith's remains," the captain said.
Smith's disappearance has been devastating to his friends and family, who spent months trying to find him with searches and missing posters online. Relatives say Smith was mistakenly arrested on accusations he missed a court date on a marijuana charge. When the 23-year-old was released once the clerical error was discovered the same day, he was never seen again by family.
The kidnapping warrants say "(Williamson and Serafin) did unlawfully seize, confine, kidnap or abduct victim, Chandler Benjamine Monroe Smith, by unlawfully carrying away and decoying the victim by driving him in a vehicle from the Aiken County Detention Center to another location within Aiken County and not allowing him to leave or make contact with anyone through any means. The victim has not been seen or heard from since the incident occurring at 435 Wire Road, Aiken, S.C."
If anyone has any information to help the case, please call the Aiken County Sheriff's Office at (803) 648-6811. You can provide information anonymously through Midlands Crime Stoppers. Your tip could earn you a cash reward of up to $1,000 for information leading to the arrest of the person(s) responsible.
Phone tip-1-888-CRIME-SC (888-274-6372)
Web tip- www.midlandscrimestoppers.com and click Submit a Tip. Mobile tip- Download the new P3 Tips app on your Apple or Android Device ACSO Mobile App-Downloaded from App Store or Google Play