A late night shooting has resulted in the death of a 28-year-old Williston man, authorities said.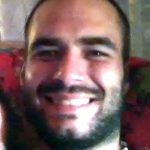 Dakota Tager was pronounced dead at the Aiken Regional Medical Center at approximately 1:15 am Monday.
"Tager died after being shot at a Horseshoe Bend location in Aiken County," Coroner Tim Carlton said in a press release. "The shooting incident occurred just before midnight on June 3 after Tager became involved in a verbal altercation with an unknown subject."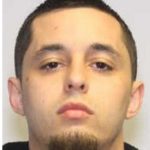 William Rodney Price IV (right) was arrested Tuesday morning in the shooting for murder and weapon possession.
According to his Facebook page, Tager has a son. Several photos on his page show him posing his hand in the shape of a gun and he has several threatening messages against a local man. Tager had previous arrests for attempted murder, malicious injury to property, false info to police and traffic violations.
A year ago, Tager posted this: "Looking thought the struggles and pain to see that I still have wealth in the form of my morals, loyalty and my son. I will not change my standards to fit others stipulations. That would make me fake just like them."
For more crime news, pick up the new issue of The Jail Report, sold in local gas stations.