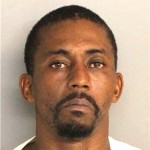 A career criminal was arrested this week for peeping inside an Aiken woman's window, authorities said.
Edward Johnson, 42, of Alfred Street, Aiken, was charged with Peeping Tom, stalking, assault & battery, trespassing, giving false info to police and disorderly conduct – gross intoxication.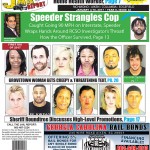 For more crime news, pick up this week's edition of The Jail Report, now in stores.
A 29-year-old Aiken woman complained to authorities on Monday night that Johnson was peeking into her windows along North Carolina Avenue in Aiken. She said she opened up her blinds and immediately recognized the man as Johnson.
The victim said she had a trespass notice against Johnson since he has been an ongoing problem for her. She said he stalks her.
On Monday night, the victim "observed Edward looking through her windows." That scared her because he had made comments before that he would harm her.
"She has told Edward multiple times to leave her alone in which he continues to call her, text her and show up to her residence unannounced," a sheriff's report says. "On one incident, she has also caught Edward looking through the window on her while she was in the shower."
Deputies found Johnson on Pine Drive, where he reeked of alcohol and had slurred speech. Confronted by deputies, he "began to yell and shout, causing residents of the surrounding houses to come to their doors and peak out their windows," a report says.
The victim said she planned to pursue a restraining order or an order of protection against Johnson.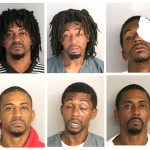 Criminal background. Johnson has a long history dating back over a decade. He has previous arrests for probation violation, assault & battery, trespassing, gross intoxication, malicious injury to personal property, driving under suspension, criminal domestic violence, fail to comply, forgery, shoplifting, disobeying  a lawful order of police, false information to police, possession of crack cocaine and urinating in public.