Aiken investigators have closed the case on a triple-murder and suicide with the public release of the 911 call and a case file that shows a clear motive was never discovered.
The 911 call (posted below) includes sounds of horrific gunfire and a woman's cries for help during shootings that left four members of the same family dead on Sept. 24.
"My youngest brother, he just shot me with a gun," a woman can be heard saying before loud gunfire begins and the caller is heard crying. The dispatcher is then heard for over 11 minutes trying to get the woman back to the phone to get her location.
We are posting the call below, with a WARNING that the call may be disturbing for some to hear:
Public Safety officials also released more of the case summary, showing that no clear motive was discovered to explain why 19-year-old Johnathan Andrew Seward killed his parents, sister and family dog at The Boundary at Silver Bluff Apartments. The only motive offered in the case came from an unnamed "longtime family friend" quoted by WRDW-TV who said the shooter had medical and mental issues.
The victims were identified as John Fitzgerald Seward Sr., 55, Mary Ann Powlas, 50, and Erica Nicole Seward, 27. Police said the killer's sister, Theresa Seward, was shot but survived. The teen's brother, John Jr., also escaped and underwent mental health treatment afterward.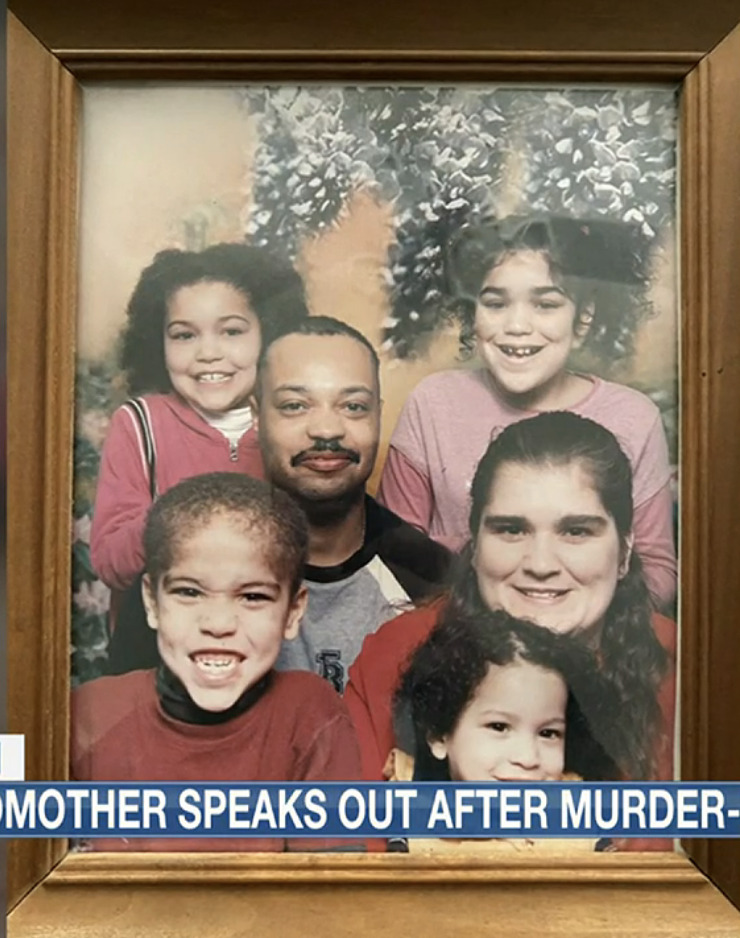 Here is the newly-released narrative from Aiken Public Safety Detective R.J. Griffin that ends with his declaration that no motive was found:
"On September 24, 2021 I, Detective Griffin, responded to 749 Silver Bluff Rd apartment J107 for a shooting incident.
   I was briefed by Lt. Spann on what took place when officers arrived. Lt. Spann advised me that they responded for a report of shots being fired and the shots were heard by dispatchers.
    Lt. Spann advised that when he and another officer arrived, they were trying to locate the exact apartment and while searching, they heard what appeared to be a single gunshot.
    When other officers arrived and they located the apartment, a male individual, identified as John Seward, came outside and was detained by officers. Mr. Seward told officers that his little brother shot and killed people inside. He identified his brother as Johnathan Seward. Mr. Seward also told officers that his sister was downstairs in the bathroom and she had been shot as well. Mr. Seward told officers he thought his brother killed himself.
   Officers made entry into the apartment and located a female victim, Theresa Seward, in the bathroom with multiple gunshots wounds to her body. Officers also located a deceased dog in the same bathroom. Ms. Seward was able to tell officers that her younger brother, Johnathan, shot her. Ms. Seward was removed from the house by officers and the officers provided medical treatment until Aiken County EMS arrived and transported her for further medical treatment.
   Officers cleared the remainder of the residence and located the following individuals, all deceased from apparent gunshot wounds. They were identified John Seward (father) Mary Ann Powlas (mother) Erica Seward (sister) and Johnathan Seward (shooter). Johnathan Seward was located in a bedroom that officers had to force open the door due to it being barricaded.
    The South Carolina Law Enforcement Division (SLED) assisted in this investigation. SLED processed and collected evidence from the crime scene, including a total of (4) four firearms from the apartment. I, Detective Griffin, collected (2) two cell phones and (2) two laptop computers from the apartment.
    Based on statements obtained, interviews conducted, 911 tape, and evidence at the crime scene, evidence supports that Johnathan Seward shot and killed his mother, father, and sister, and shot and wounded his other sister, who survived the attack, then went upstairs, barricaded himself in a bedroom and shot and killed himself.
    Subsequently, I, Detective Griffin, obtained search warrants for the cell phones and computers and conducted a search of the devices.
   There was nothing of evidentiary value located on the devices searched to provide a possible motive as to why this incident occurred or anything to suggest that this was a planned-out crime. There were no notes found at the crime scene to indicate a possible motive.
   The case is exceptionally cleared with the death of the offender. There is no further information."