An Aiken man surrendered early Wednesday after a five-hour standoff with the sheriff's SWAT team following allegations he had shot his live-in girlfriend in the leg and made her suffer without treatment for several days, authorities said.
Carlos Allen, a repeat offender who has been slapped on the wrist for years, was charged with kidnapping and attempted murder in the shooting of Jennifer Ramirez. A current mugshot was not immediately available.
The victim's family alerted authorities late Tuesday, saying the 41-year-old man was holding Ramirez against her will on Hazel Drive, where she had been living with him.
"Deputies located the victim hiding in the woods and observed that she had a gunshot wound to one of her legs from the suspect," sheriff's Sgt. Steve Shunn said in a press release. "Ramirez was transported in stable condition to a local hospital. When deputies made contact at the residence, the suspect Allen had barricaded himself inside. After an approximately five-hour standoff, the suspect was taken into custody by the Aiken County SWAT team."
Ramirez had been living with Allen for five weeks when the suspect pointed a gun at her Saturday and shot toward her, hitting her in the leg. "Subject would not allow her to go to the hospital even against her pleads to go," a sheriff's report says.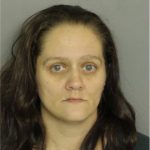 She was able to escape Tuesday and called a relative for help, saying she was hiding in the woods at Shiloh Heights and Whispering Pines Terrace. She said Allen was looking for her in a white BMW.
After her hospital treatment, authorities arrested Ramirez on an outstanding warrant for forgery. She was booked through the detention center and later released.
Carlos Allen had no reason to take law enforcement seriously since he has always had previous criminal charges dropped or reduced to nothing, according to online court records. In fact, law enforcement arrested him for kidnapping and domestic violence of a high and aggravated nature in September 2009, but prosecutors later dropped the charges altogether.
Other dropped charges:
Resisting arrest in May 2017
Possession of a firearm by a convicted felon in May 2017
Burglary in December 2017
Possession of a stolen vehicle in November 2007
When Allen was convicted of criminal offenses, he received only fines or probation, including probation for assault & battery in February 2017, probation for operating a stash house in May 2017, and a small fine for disorderly conduct in March 2008.
For more crime news, pick up the latest edition of The Jail Report.