If you dined at Aiken's Travinia Italian Kitchen and Wine Bar in the last couple of weeks, you might want to check your credit card bill. An employee was arrested last Thursday for bumping up her tips on credit transactions, police say.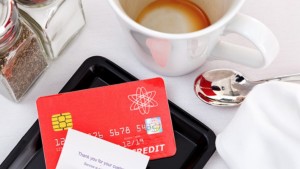 Brandy Skinner, 39, of Saluda, was charged with five counts of credit card fraud, the report said.
(This is one of many stories in this week's Jail Report, sold in convenience stores. Cover: http://bit.ly/1MxElJn)
The manager said he had an employee that he suspected of committing fraud after receiving complaints from customers that the tip charged on the credit card was more than what was entered.
Skinner allegedly started off small adding $1 to $2 to bills and then increasing amounts to $5 to $10 extra.
The officer contacted five of the seven victims and learned from the manager that Skinner was scheduled to arrive at work Thursday afternoon. She was taken into custody in the parking lot. She claimed that she did not purposely add the extra money to the bills.
In fact, she said she was the victim of a conspiracy by the management at Travinia. She said they were trying to get her in trouble because she knew too much about other employees' personal lives.