An Aiken woman has been charged with assault after swatting another woman's child for misbehaving in the waiting area of a local beauty shop, authorities said.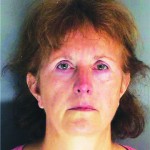 Mary Gregory, 56, of Williams Drive SW, was arrested for swatting a little boy with a magazine inside the Aiken School of Cosmetology. She told police she struck the child on the buttocks for smearing an apple core on the window of the business.
The incident happened last Wednesday in the waiting room, where the child was playing while her mother was receiving cosmetology services, an Aiken report says.
"The child began crying and (his mother) left the beautician's chair to check on her child," a report says.
A witness told the mother that Gregory had struck the child with a magazine. Gregory confessed to swatting the child, saying she was trying to "discipline the child."
"It takes a village to raise a child," Gregory reportedly told the mother.
But several customers reportedly yelled at Gregory for hitting another woman's child.
Someone called Aiken cops, and a responding officer reviewed surveillance video that showed Gregory swatting the child. The mother told police she wanted to pursue charges against the woman, and Gregory was arrested for assault & battery in the third degree.
What do you think? Should the mother have pressed charges? Comment below.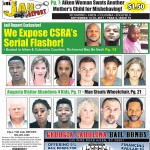 This is one of many stories in this week's edition of The Jail Report. Pick up your copy today.