The coach of a girls' basketball team in Columbia County was caught with marijuana and a stolen gun in his van at Patriots Park last week, authorities said.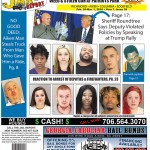 (This is one of many stories in this week's Jail Report. Copies can be bought at local gas stations for $1.50.)
Coach Matthew Stockton, 43, of Grovetown, admitted that he had just smoked some of the weed before entering the gym around 6 p.m. Tuesday, according to sheriff's Capt. Andy Shedd.
A 911 caller reported a man smoking weed inside a van at Patriots Park in Grovetown. When deputies arrived, they found Stockton inside and escorted him to his van, which reeked of burnt marijana, Capt. Shedd said. Inside the vehicle, officers found 14 grams of marijuana and a .380-caliber gun that was reported stolen in Columbia County.
"He said that he found it," Capt. Shedd said about the gun.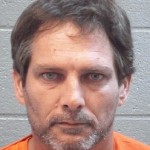 Stockton was arrested for marijuana possession and theft by receiving stolen property.
He was released after making bond. On Thursday, he posted a picture on his Facebook page with his girls basketball team, congratulating them on a great 8-0-2 season. The post seems to suggest the coach was back at Patriots Park when he posted the picture, despite his arrest.
Reaction from Parks & Recreation.
Columbia County Parks and Recreation runs national background checks on all potential volunteers who apply to coach in its youth sports programs., according to spokesman John L. Luton.
"Mr. Stockton was cleared to coach after the results of his background check in December 2015 found no criminal history which would disqualify him to volunteer," Luton said by email. "Upon learning of Mr. Stockton's recent arrest, he has been removed indefinitely from any current and future volunteer coaching opportunities with Columbia County Parks and Recreation."
A sheriff's report says Stockton works with a local tree service.