An Augusta Comcast worker quit Tuesday in frustration after 17 years on the job and took his work truck with him, threatening his supervisor at gunpoint when the boss tried to stop him, authorities said.
George Hilliard, 58 (pictured here from Facebook), drove the work truck to his home in Edgefield, where deputies in that county captured him and held him for extradition to Richmond County. A report says calls it armed robbery and weapon possession.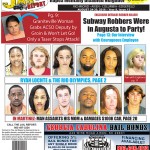 For more crime news, pick up this week's new edition of The Jail Report, sold in local gas stations for $1.50.
A Richmond County Sheriff's report explains how Tuesday's Comcast events unfolded:
Comcast Supervisor Jack Thornton said the suspect had complained about being overworked and wanted to quit. Thornton told him to take some time to think about it since the employee had worked for Comcast for 17 years.
Soon, though, Hilliard emailed his boss that he was coming to the Augusta office on River Shoals Parkway to turn in his work truck. Once there, he surrendered his identification badge and said he was quitting. Thornton asked the employee if he had someone to pick him up, but Hilliard said he was taking the work truck home.
"You can't take the work truck since you are no longer employed at Comcast," Thornton reportedly told him.
"Watch me," Hilliard reportedly said, getting up to leave. "I'm taking the truck."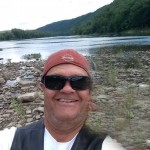 Hilliard went to the truck and opened up the driver door. His boss approached him from behind. Hilliard then turned to face him and pointed a black semi-automatic handgun at Thornton's face.
"Get back motherf***er," the suspect said.
Thornton ran back and pushed another employee into the office. He pulled the fire alarm, and Hilliard drove off.
A GPS device in the truck showed that the suspect had driven to his home on the 2500 block of Martintown Road in Edgefield. That's where Edgefield County deputies picked him up and arrested him. They also recovered the truck.