Richmond County authorities arrested a man for "homicide by vehicle" after he wrecked his vehicle Monday night on Old Waynesboro Road and his unrestrained passenger was ejected and killed.
Warren Nicholson, 46, of Larkin Rice Road, Saluda, S.C., was charged Monday night in the connection with the wreck that killed passenger Willie Merriweather on Old Waynesboro Road. The 56-year-old victim lived in the Augusta area.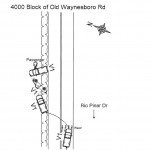 "The driver of the pickup truck lost control and the vehicle flipped several times," Coroner Mark Bowen said. "Merriweather was an unrestrained passenger and was partially ejected during the roll overs. Merriweather was transported to Augusta Medical Center where he was pronounced dead."
According to a sheriff's report, Nicholson struck a large puddle of water as he exited the left hand curve and his 1994 Dodge Ram slid toward a drainage ditch. The driver over-corrected and his truck slid into the ditch and rolled.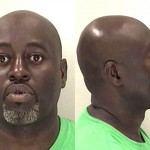 The passenger was ejected from the passenger vehicle and was found "lying on the right side of the vehicle," a report says.
In addition to the misdemeanor homicide charge, Nicholson was charged with too fast for conditions, failure to maintain lane and operating an unsafe vehicle.
Editor's Note: We are looking for a picture of the victim, Willie Merriweather. If you have one, please text it to 03-487-3224 or email it to publisher@thejailreport.com.