Two Augusta friends were busted this week with a large amount of marijuana, magic mushrooms and two powerful guns at one of their homes, according to authorities.
(See video version of this story below with extra content)
Dalton James Fields, 27, and Dalton Bragg, 27, are named in arrest warrants for trafficking marijuana and being involved in the sale, distribution and possession of Psilocybin, or magic mushrooms. The warrants describe a search warrant Monday afternoon at Bragg's residence at 2820 Brickrun Way in Augusta.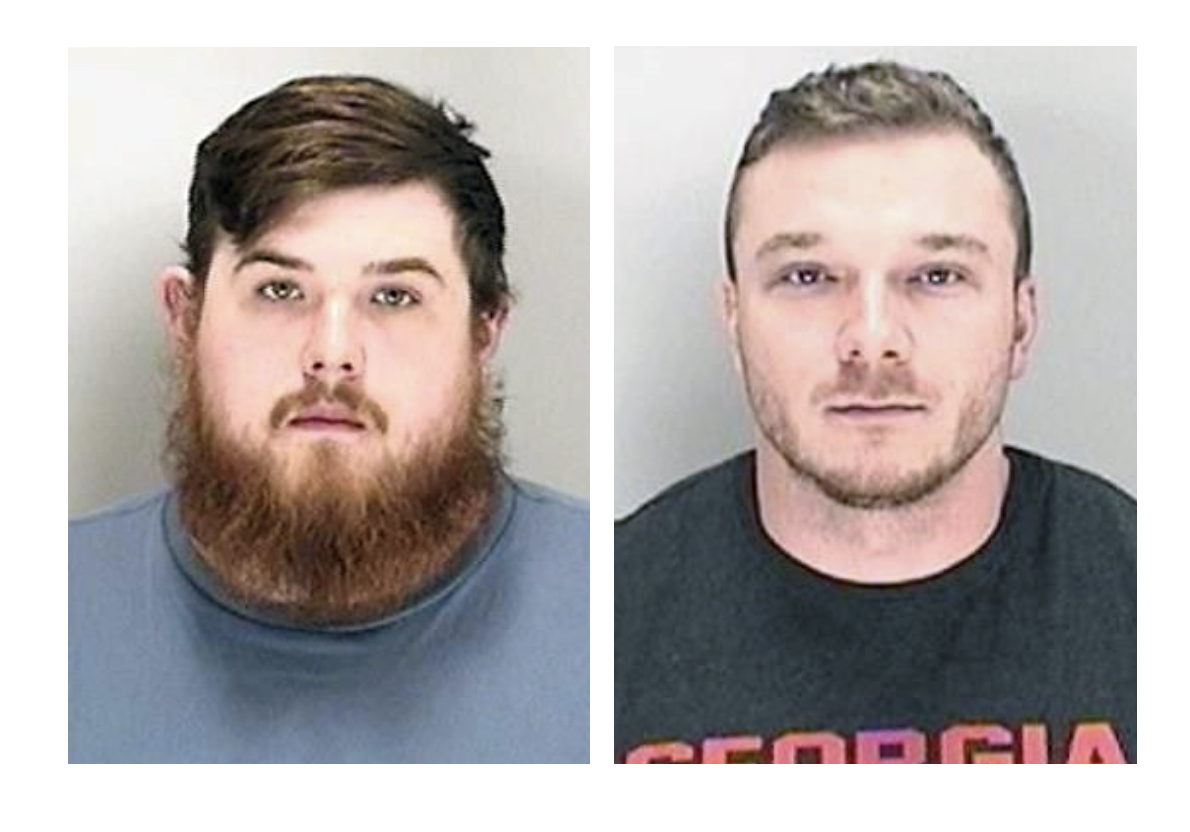 In the garage, officers discovered 18 pounds of marijuana, including 15 pounds inside a cardboard box in the garage packaged in 15 separate bags. Another three pounds were found in multiple plastic bags in the kitchen.
Officers also found four pounds of Psilocybin, or mushrooms, in the kitchen. They also found 34 chocolate bars laced with Psilocybin in a lower kitchen cabinet to the right of the refrigerator.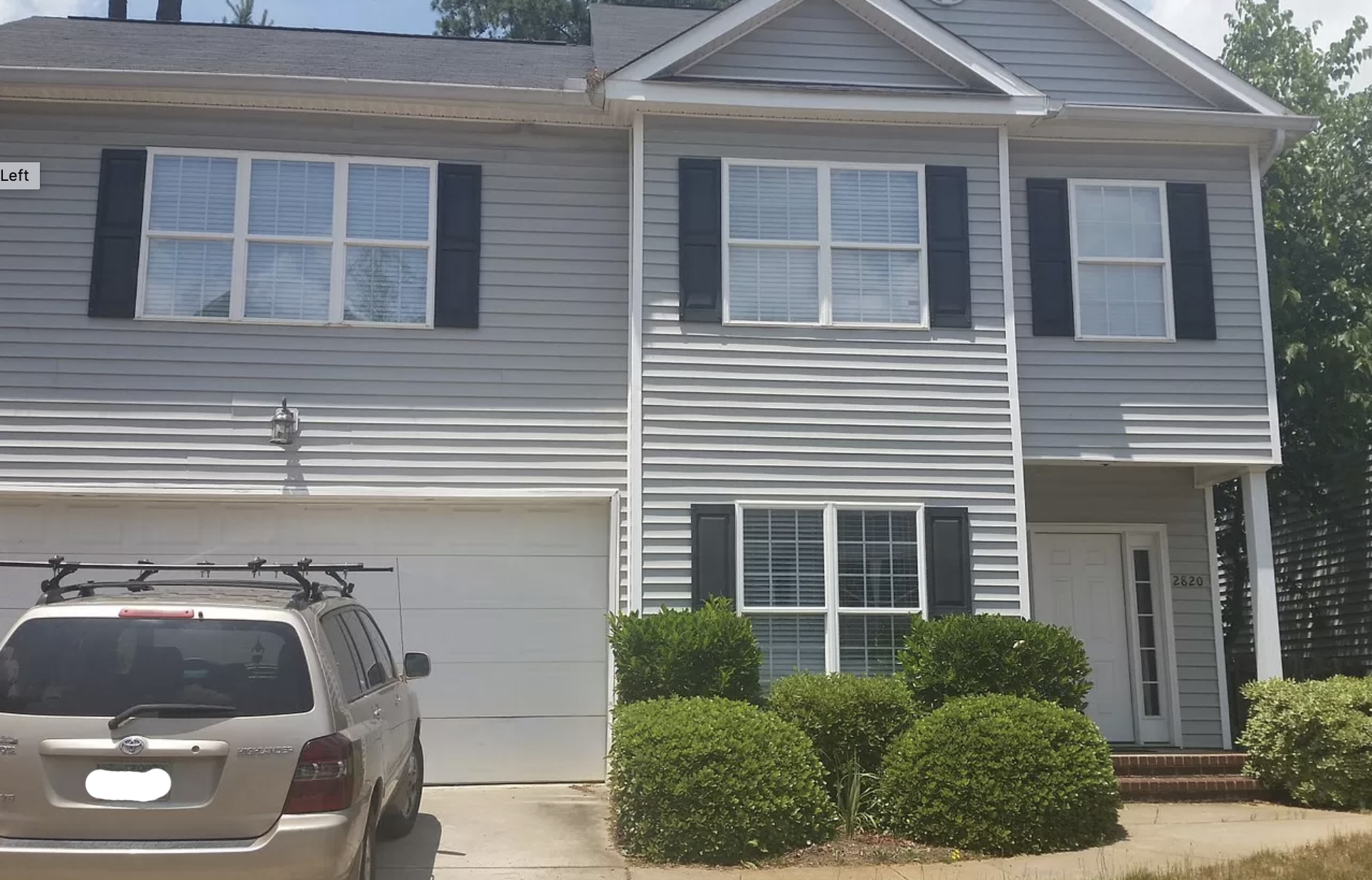 Fields was found with two powerful weapons, described as an Anderson Manufacturing AM-I5 5.56 rifle and a Citadel Boss 25 12 gauge shotgun.
Fields has been booked on charges of trafficking marijuana, sale, distribution, possession of dangerous drugs and weapon possession. Warrants exist for Bragg for trafficking marijuana and sale, distribution, possession of dangerous drugs, but they have not been served yet. Both are being held without bond.
The warrant for trafficking marijuana names them both as suspects: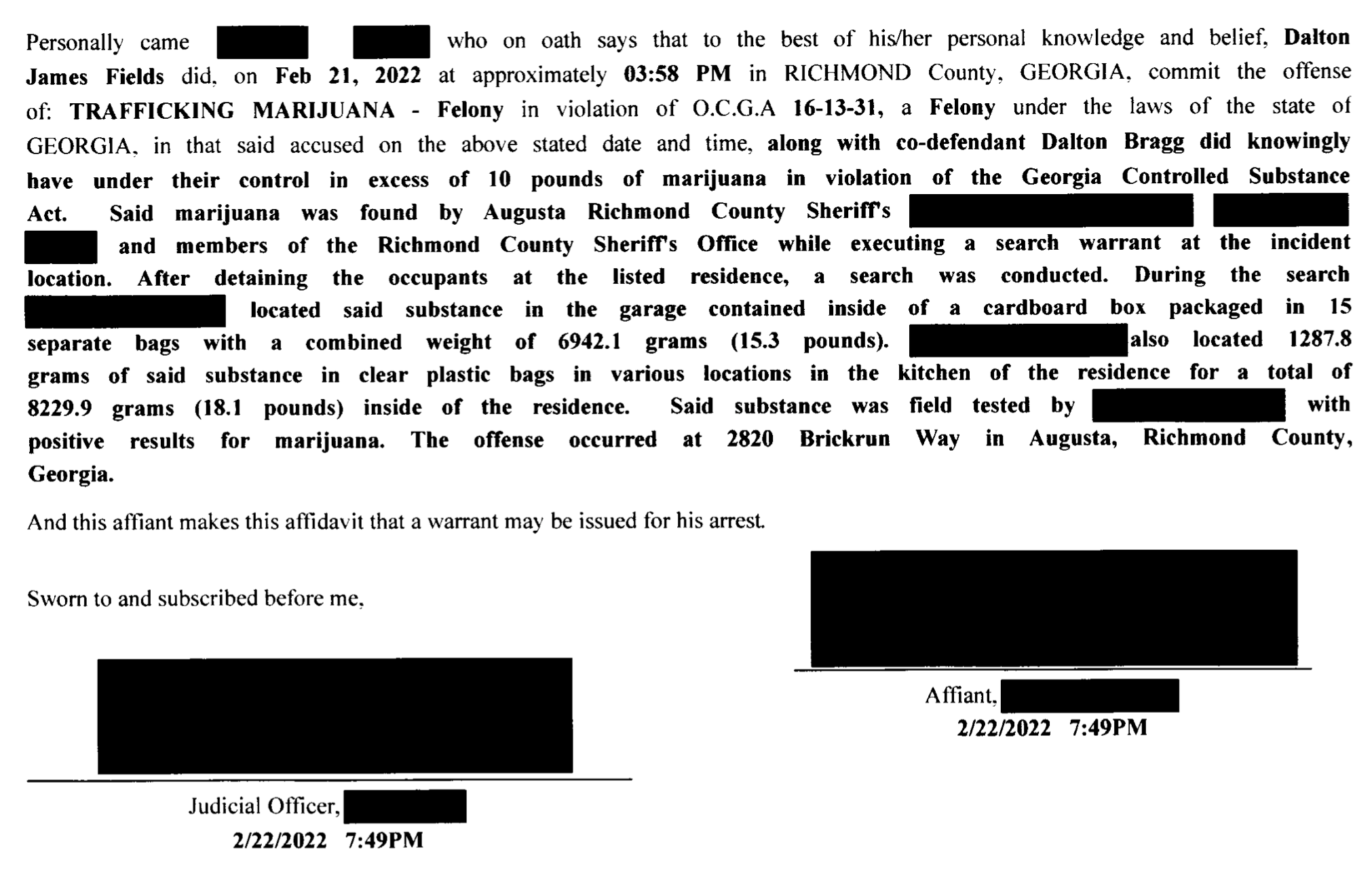 Instead, Bragg is being held on outstanding warrants for felony burglary and misdemeanor battery. The fitness trainer is accused of striking a female in with his hands and feet on May 17, 2020, leaving the victim with a busted lip, a busted nose and large bruising on her face, legs and arms.  A year later, he allegedly broke into the victim's residence by kicking in the garage door and ransacking the place, leaving $2,500 in damage.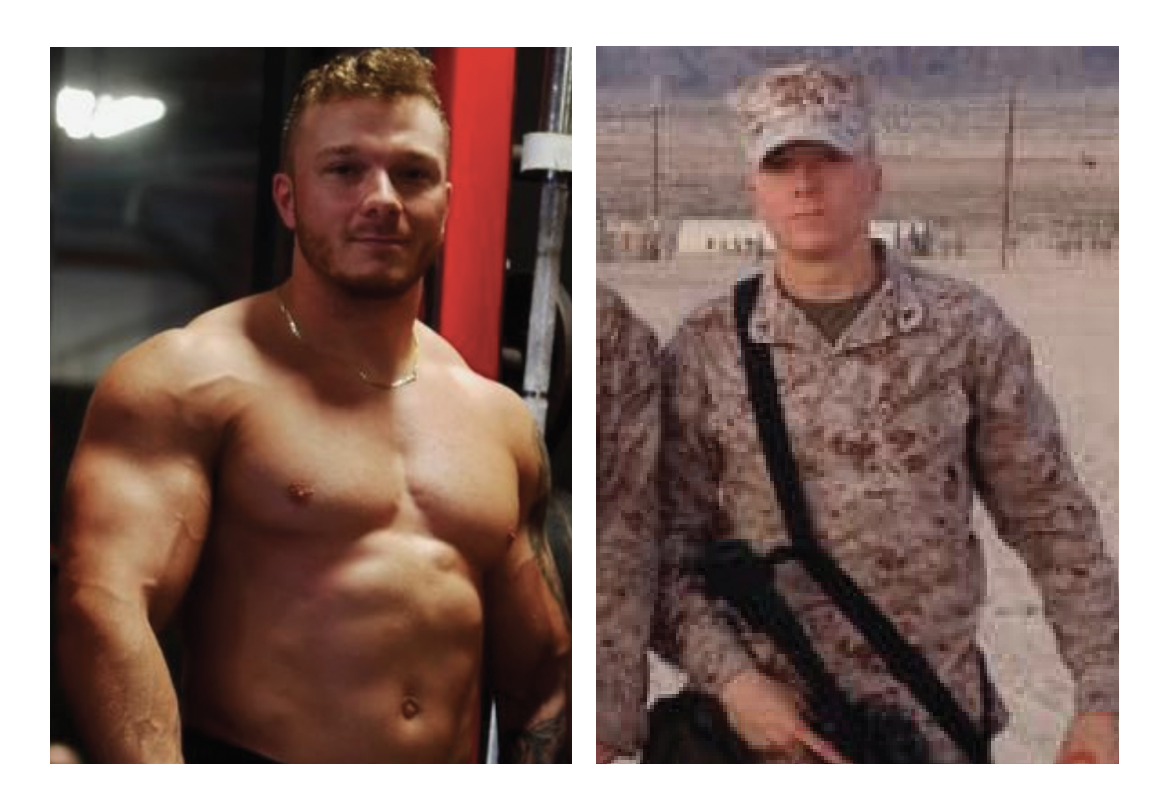 Bragg's Facebook page describes him as a personal trainer, electrician in Aiken and former sergeant with Marine Corps Recruiting. Fields lists his occupation as a welder and fabricator.
Ironically, Bragg posted a photo of the pair together last July with a caption that ended this way: "Here's to 27 years of being my partner in crime."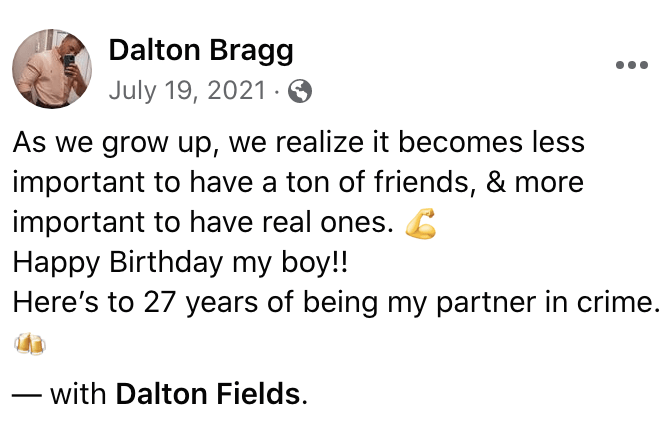 YOUTUBE STORY: